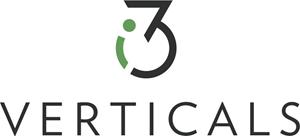 The new SkyLink POS application from Monetra Technologies promises to be a game-changer for small merchant—and even more so for ISOs and agents looking to deliver a high-quality, inexpensive point-of- sale solution for their clients.
The SkyLink POS runs both on Apple and Android tablets and phones, including the low-cost Amazon Fire tablets. Screen layout adjusts automatically for optimal appearance and usability depending on the size of the device and whether it is being used in portrait or landscape orientation. Payment acceptance methods include integrated card-present EMV transactions (including contactless transactions and PIN debit) with a variety of card terminal devices, manual entry for mail order/phone order transactions, and online payments for electronic billing and invoicing.
The SkyLink POS is versatile, supporting Restaurant and Retail merchants as well as wholesalers and service providers such as plumbers and repair technicians. The integrated invoicing and electronic billing features can instantly deliver invoices to customers using text messages or email, with "Pay Now" buttons for accepting online payments by credit card and/or ACH.
Setup is easy, with a simple, intuitive design for adding products, product images, add-ons, modifiers, and prices to your online inventory. Then just select from those products to create orders or invoices— or use an optional barcode scanner for even faster results. Taxable and non-taxable items are tracked, inventory levels are adjusted, and payments can be accepted on the spot using an EMV card reader or by sending a payment request to the customer via text message or email. Receipts can be printed locally or sent to customers via text message or email. The SkyLink POS even supports an optional cash drawer and will automatically open it when cash payments are tendered.
For even faster check-outs, an efficient Register mode enables entering purchases without selecting specific products: Just key-in prices and the total will be computed automatically, then accept payment by card, cash, or check, print or send the receipt, and move on to the next transaction.
Behind the scenes, the SkyLink POS is powered by Monetra Technologies' TranSafe payment gateway— one of the fastest, most reliable payment gateways in the industry. Each POS transaction appears instantly on the TranSafe Merchant Center web site, where reports can be generated, refunds and adjustments performed, and SkyLink POS devices can be activated and managed. Merchants will especially appreciate the TranSafe gateway's sophisticated qualification features that ensure transactions meet the credit card industry's "Level 2" and "Level 3" data requirements for the lowest interchange costs.
Whether a merchant has one checkout lane or several, and one site or many, the SkyLink POS offers all the features necessary for almost every kind of business, with integrated payment processing and no long-term contracts. The SkyLink POS app is available now and may be downloaded today.
Please contact Steve Cook with any questions. Email: scook@monetra.com
+1-904-312-9575 x 190
---
Featured content specifically for i3 Verticals: