Bridging the EMV divide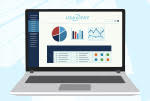 With the 2016 introduction of the EMV (Europay, Mastercard and Visa) cardholder security migration in the United States, merchants of all types were charged with upgrading their POS systems to ensure compliance. Of course, the benefits that EMV introduced far outweighed the challenges of going without its built-in protections. Nevertheless, the new card brand mandate also carried with it a host of business impacts.
For enterprise-level retailers, EMV-capable POS devices and transaction technologies were sluggish at first. Fortunately, technology providers in the payments industry have diligently been working since the migration deadline to develop and implement technology version updates and additional EMV acceptance options; all with the ambition of speeding up transactions and providing merchants with other frictionless alternatives.
Better solutions for smaller and more mobile merchants did not evolve as quickly, but these innovations have also begun to emerge in the marketplace. In fact, a few of the newly created mobile-friendly EMV solutions are addressing the need for affordable EMV, as well as many other pain points these dynamic merchants are faced with
"Industry-wide change often motivates creativity, and since the onset of the EMV migration, the payments industry has been successful in providing merchants of all types with new solutions that enhance performance and functionality," said Martin Drake, USAePay President, "By introducing flexible POS solutions that transcend the idea of a fixed countertop device, we are in effect, meeting the entire retail market at its point of need."
One innovative solution
USAePay looked at the EMV migration as an opportunity to launch its newly integrated technology, designed to help bridge the EMV migration gap for the smaller retail merchant. The idea behind USAePay's latest payment gateway application is to seamlessly integrate into an on-the-go merchant's day-to-day working environment by enabling fully compliant payments to be accepted via any web browser. The browser-based application can handle any type of payment, including card-based swipe, hand-keyed and contactless transactions.
The groundbreaking technology powering USAePay's new payment gateway application is certified to work with a majority of payment processing platforms, making it a universal and convenient option for most merchants that aren't tied to a storefront POS system. The application utilizes a web-based interface, or console, that enables the merchant to easily accept credit and debit chip card payments using any desktop or laptop computer. To enable the application, merchants pair their certified EMV devices to USAePay's gateway through any WiFi network, and then they can start processing payments immediately.
According to USAePay's CEO Ben Goretsky, the new EMV solution is a first-of-its-kind industry answer to giving smaller merchants the ability to process EMV in an all-in-one environment. "Using any browser, on any computer, merchants can now process EMV payments quickly and securely through our merchant console interface," Goretsky stated.
A partnership offering versatility
All USAePay partners are now able to easily enable a merchant account supported by the company's gateway with the ability to process EMV-compliant contactless (Apple Pay and Samsung Pay) and swipe transactions through a browser. Compatible to work with macOS and Windows-based web browsers, USAePay's browser-based payment gateway application functions through a merchant's choice of EMV-certified hardware from providers such as Verifone, Ingenico, and Castles; thereby providing every USAePay partner with an immediate EMV-ready solution to offer their merchant customers.
"USAePay's payment gateway technology gives our partners exactly what they need to directly solve compliance and point-of-sale challenges for any merchant," concluded Drake. "Innovative, frictionless applications are everything in today's transaction environment, and our single-point-of-entry console gives merchants a quick, easy solution for taking a payment wherever, whenever and however their customer wants to pay them."
USAePay is dedicated to offering its trusted resellers and their merchants advanced payment gateway solutions that foster more secure and efficient payments. With its cutting edge EMV solutions, every retailer can manage the EMV processing experience across all business channels and locations.
Please visit the USAePay website to learn more about its payment gateway solutions and programs for resellers.
---
Featured content specifically for USAePay:
Automation for large retailers
Diversifying the payment gateway
Simplifying large-scale EMV management
Mobile POS integrity you can count on
The coding behind your USAePay integration
Superb card-not-present strength and security
New and improved iOS app for POS