Superb card-not-present strength and security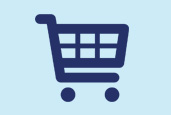 Transactions associated with ecommerce and mcommerce purchasing, continue to grow. Latest research reports show these markets growing at 14% and 41% respectively year over year. Of course, along with these estimates, there are also predictions that online fraud statistics will rise in tandem. This is largely due to the implementation of stronger over-the-counter POS securities that will likely drive data thieves toward the Internet, where lock-tight securities are still emerging, and business owners aren't always protected due to apathy or a lack of awareness.
Due to this fact, the demand for consistently secure and robust card-not-present payment technologies is even more important than ever before. This is a time when independent sales organizations (ISOs), independent software vendors (ISVs) and online B2B service providers are, or should be, re-evaluating the strength and protection behind the payment gateway solutions they have chosen to support their transaction needs.
"Gone are the days when online gateway security was only about PCI-DSS certification and what compliance level your technology is rated at," said Vlad Galyuz, USAePay Vice President of Product Development. "Today's true measurements are about the power of the tokenization model you've built into your technologies, whether the products are EMV (Europay, MasterCard and Visa) certified, and how securely sensitive payment data is handled."
A cut above the rest
USAePay is a gateway service provider that has been serving payments industry resellers for over 15 years. We are regarded as one of the top providers of payment gateway technologies across the entire industry; brick-and-mortar and card-not-present industries alike. Our company's friendly business approach has earned us an acclaimed reputation and a brand identity that is par-none to other gateway service providers.
USAePay's gateway products are uncompromised in quality and they offer ISOs, ISVs and other reseller partners, highly reliable, secure and compliant solutions for processing customer transactions. Our technologies are fortified with only state-of-the-art protection methods and offer the latest in integration APIs. Our online developer's library has been touted by our customers as one of the best in the business.
We are also proud to report we were one of the first payment gateways to become Level 1 PCI compliant and offer advanced tokenization security. We also partner with multiple third party security scanning companies to ensure our product maintains the highest, top-level security for the transactions our partners entrust us to process.
"The uncompromised strength of our ecommerce gateway security model and USAePay's commitment to staying on the progressive edge of delivering only the best ecommerce and mcommerce solutions, has not only earned us a great reputation, it has connected us with enterprise level retailers and shopping cart developers such as Shopify.com," Galyuz added. "There is no better testament to a product than brand name users."
If your current payment gateway contract is up for review, you are looking for a gateway solution to refer to your software partners, or even if you are in the process of considering what steps to take to directly integrate a payment gateway with your software, shopping cart and/or online portal product, USAePay would love to help you out.
For more information or to talk to one of our online integration specialists, please go to www.usaepay.com or give us a call at 1-866-USAePay.
---
Featured content specifically for USAePay:
Automation for large retailers
Diversifying the payment gateway
Simplifying large-scale EMV management
Mobile POS integrity you can count on
The coding behind your USAePay integration
Superb card-not-present strength and security
New and improved iOS app for POS