We've made "friendliness" a core value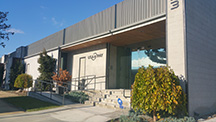 When it comes to reselling for a payments company, there are a plethora of options available within the industry. In many cases, the decision of who you will represent comes down to a specific technology offered or how the organization approaches its relationships. This is certainly the case for the reseller partners of USAePay.
USAePay, and owners Ben and Alex Goretsky, have offered the payments industry and its sales organizations a leading payment gateway product for over 15 years. Our stable and secure technology, and the company's fundamental approach to doing business with our partners, has earned USAePay an acclaimed reputation and a brand identity that is par-none to other gateway service providers.
We attribute our success to a simple philosophy we've come to think of as a "reseller friendly" approach. "With deep roots in merchant services, in the late 90's, we saw a need for a better gateway product," stated Ben Goretsky, CEO and Founder at USAePay. "We set out to build a gateway product we would be willing to use, and vowed to support it with the best customer service the industry could offer."
Technology in a class of its own
USAePay's payment gateway supports all major platforms in the credit card industry and works with most of the leading check platforms. We also work closely with many large merchant service banks across the U.S. and abroad.
Originally created to support eCommerce transactions, our gateway technology is now certified in multiple environments, including retail, mobile, and mail/telephone orders. It is also easily integrated with industry-specific softwares.
The USAePay gateway product was also one of the first payment gateways to become Level 1 PCI compliant and offer advanced tokenization security. We also partner with multiple third party security scanning companies to ensure our product maintains the highest, top-level security for the transactions our partners entrust us to process.
The technology is also held to a rigid standard of security, supported by three different data centers across the U.S. to ensure full redundancy, should one location go off-line unexpectedly.
"We have our own set of corporate standards for security, which tend to greatly exceed what is required by PCI," said Tim McEwen, USAePay CTO. "We also continually monitor all the traffic that flows through our system to provide real time protection."
Great people to work with
All of these capabilities are paramount to ensuring USAePay can provide an excellent gateway product to resellers, merchants and developers within the electronic payments industry. However, the company's leadership attributes its success to the people that work for and support them, as well as the friendly approach these people take as they provide customer care. They believe this style of relationship-building is what sets USAePay apart from other third party service providers in the industry.
"Our reseller channel is unique in that we are 'reseller friendly,' meaning we don't compete with our reseller channel as far as acquiring merchant accounts," said USA ePay EVP, Martin Drake. "Our channel-friendly payment platform is here to help our resellers grow and our merchants succeed. We just want to be positioned as an innovative technology company that - oh by the way - specializes in payments."
Indeed, the company never sells merchant accounts directly. In Ben Goretsky's words, "If a merchant does approach us, we will refer them to a list of resellers on our website and sometimes refer them to resellers we've talked to at trade shows."
This level of customer respect carries through the company's entire culture. For example, new customers always receive one-to-one service when it comes to setting up accounts, testing them and assuring their development team feels 100% satisfied the account is safe and secure before it goes live.
"The whole idea of our reseller program is that it is custom made to any reseller," added Alex Goretsky, USAePay CFO and Founder. "Tell us how you want to handle your merchants, and how they want to be handled, and we'll work with you to accommodate that."
In short, USAePay is not only an innovative technology company that specializes in payments. We are a dedicated service provider that is committed first to honoring our customer and maintaining the integrity of the relationship. This philosophy is what has helped us grow into the well-respected, worldwide gateway service provider we are today.
For more information on USAePay, our signature gateway technology, or becoming one of our resellers, please visit our website or call us directly at 1-866-USAePay.
---
Featured content specifically for USAePay:
Automation for large retailers
Diversifying the payment gateway
Simplifying large-scale EMV management
Mobile POS integrity you can count on
The coding behind your USAePay integration
Superb card-not-present strength and security
New and improved iOS app for POS