Enabling the developer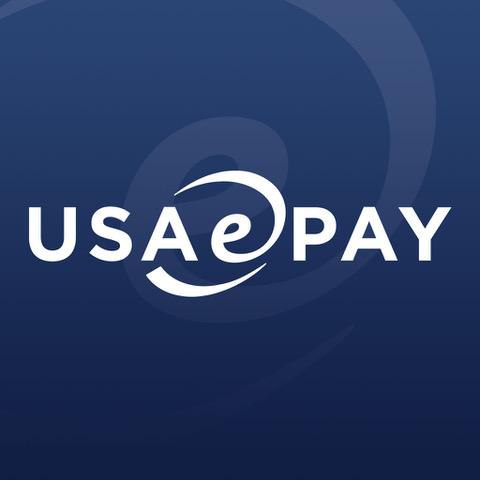 In today's business world, payment gateways and software integrations go hand in hand. In fact, it's now typical for a merchant of any size to seek out a processing partner using a gateway that integrates to at least one of the main software programs they regularly use. Depending on the business vertical, this program could be the customer's accounting package, resource management (CRM) program, point of sale (POS) or inventory application, or an enterprise resource planning (ERP) platform.
"As an established payments gateway company, we've seen business technologies evolve a great deal over the years," said Vlad Galyuz, Vice President of Product Development at USAePay. "Software integrations are now a key component of our service model and we do everything possible to make our APIs (application programming interfaces) accessible and easy to integrate for the software developer."
Self-service at its finest
Just as software integration has evolved, so has the process of implementing the API. While it's always been customary to test any new technology prior to taking it live into the end user environment in the world of integrations, it hasn't always been so simple.
"Ideally, when someone is integrating a payment technology within their business software, the developer will run a series of tests to ensure the coding has been done properly," Galyuz continued. "It's now customary to simulate the transaction process during development in a sandbox environment to ensure the API coding and any custom features function seamlessly."
In keeping with this standard, USAePay offers a proprietary sandbox environment that any software developer looking to integrate electronic payments can access. Through this portal, developers will be able to locate the USAePay payment gateway APIs and conveniently work through each step of building a fully-integrated system. Once the code has been applied, the developer can also process "dummy" transactions to confirm all is working as planned and the payment data is being passed through to the correct business application(s).
USAePay's developer sandbox is easy to access and even easier to develop in. The developer will just need to open the portal in a browser and make a request for an online account. Once the login credentials are returned to them via email, the developer will have access all to run test transactions in a simulated environment.
"The USAePay developer portal provides a full simulation of the production gateway and it's the ideal way to build and test your integration," Galyuz said.
According to Galyuz, the sandbox is also useful to the developer when the merchant hasn't completed setup of a live gateway account. Access to the sandbox gives the developer a jumpstart on the gateway integration, so there is minimal delay once the merchant account is live. Since the sandbox environment mimics most of the characteristics of a live Merchant Console account, the developer can be confident they will get similar results when the technology moves into production, which is as easy as switching to a live account when development is complete by implementing a simple URL update.
State-of-the-art gateway technology
USAePay's APIs can be run via a RESTful service, language specific libraries such as PHP or .NET, mobile SDKs, and via a client-side javascript library that collects payment information from customers paying online and tokenizes the sensitive data into a single-use payment key to keep your customer's information secure.
Other gateway features include ApplePay/GooglePay implementations, gift card processing, Level 3 processing, transaction key as the preferred transaction identifier, and transaction scopes allowing the developer to set unique identifiers to the merchant's gateway account or system scoped where transaction identifiers are unique across the entire gateway.
"We've put everything into the sandbox, so beta versions of the integrated product can be fully tested upfront," Galyuz concluded. "We recognize the importance of testing and also highly encourage our clients to take time to test their integrated gateway application as thoroughly as they possibly can to ensure every feature is functioning perfectly before the account goes live."
Get started with your integration project
If you're developing for a merchant that is looking for a payment gateway integration process that is easy, robust, and uses a full-scale developer sandbox application, USAePay invites you to set up a sandbox account and visit www.usaepay.com to get started today.
---
Featured content specifically for USAePay:
Automation for large retailers
Diversifying the payment gateway
Simplifying large-scale EMV management
Mobile POS integrity you can count on
The coding behind your USAePay integration
Superb card-not-present strength and security
New and improved iOS app for POS