Is it time to sell something new?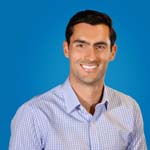 Despite radical changes in the payments industry, until recently, the art of "selling payments" hasn't changed much at all. In fact, for enterprise markets, selling electronic payments is still often about rates, basis points, acceptance types, and getting the most bang for the merchant's buck.
The emergence of the POS and integrated software systems has changed the landscape for payments sales professionals and this trend is now beginning to open up critical doors for historically underserved niches such as the small-to-medium-business (SMB) market.
"Traditionally, SMBs have not been able to afford a full-scale, subscription-based business software with an integrated POS engine," said RJ Horsley, President of SMB software provider SpotOn. "This left a big service gap that was hard to bridge with a value-based, consultative sale."
A new kind of SMB product
According to Horsley, this is the challenge SpotOn addresses for SMBs, and the viability of its product suite has transformed the sales process into a qualitative, value-based conversation.
"You're no longer the guy trying to convince the SMB you can offer more," said Horsley. "The SMB sales representative is now repositioned with a realistic set of software and POS products that were designed with SMB growth in mind."
SpotOn offers SMBs an end-to-end platform that combines processing, business management, and customer engagement in an integrated subscription service with a diverse set of SMB-enabling tools and capabilities. Participating merchants can manage payment processing, marketing campaigns, online reviews, loyalty, and customer analytics in one place. Combining these critical assets enables business owners to attract and retain customers while building brand recognition, noted Horsley.
"At SpotOn, we view solutions and service through a small business lens, transacting with fellow entrepreneurs in the same way that we would want business done," Horsley said. "We provide support, training, and month-to-month contracts with no termination fees and that makes selling a breath of fresh air for the sales representative."
Real solutions = sustainable accounts
The SpotOn philosophy is to provide the SMB with the right solutions to help them expand and scale. "We believe with the right products and services, customers will stay forever," Horsley stated.
For the sales person, this means you are actually "solution selling" and delivering a software-and-product-focused message that will solve a real business pain point.
"It's a far more approachable sales role and enables the sales person to think like a small business entrepreneur and an effective relationship manager," said Horsley.
Relationship-enhancing products
According to Horsley, customer relationships are central to the SMB, and SpotOn provides multiple tools that help these businesses build unique customer relationships through services such as review management, digital marketing, and loyalty software.
SpotOn's POS solutions are purpose-built for a range of business types and sizes, and include advanced analytics, business management tools, and digital receipt options.
The all-inclusive SpotOn Restaurant product provides restaurant owners with easy-to-implement online ordering, takeout, delivery, and order-ahead solutions, and includes a touchscreen POS, cash register, external card reader, barcode scanner, and printer.
Multiple hardware options are also available and the SpotOn Poynt solution offers an all-in-one solution that supports all payment types and provides advanced marketing and loyalty features.
SpotOn Website, a solution that helps the SMB merchant create professional websites quickly, helps business owners who don't have the time and funds to create and manage mobile responsive, SEO-optimized sites. SpotOn Websites also fully integrate with the SpotOn platform.
And, the new SpotOn Appointment scheduling software is flexibly designed for a range of businesses, including individual operators and multilocation businesses that use appointments to manage clients and staff.
"The Digital Age is upon us," Horsley said. "We want to help our clients succeed today while preparing them for the challenges they will face tomorrow."
We want to hire you!
SpotOn is actively recruiting new sales people, so if the SpotOn product solution sounds like it might be the game changer or jumpstart your selling career needs, you are invited to check out the company at www.spoton.com or contact their sales recruitment office directly at 415-306-9488.
---
Featured content specifically for SpotOn: