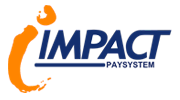 A boarding formula that works
Often, merchant services providers (MSPs) do not take time to do quality control (QC) checks on how well they are treating their customers. In fact, something as simple as inbound boarding expectations may be negatively impacting the productivity of the sales force, and causing growth to plateau. Yet, the MSP may be turning a blind eye to what needs to change, and ignoring the warning signs.
The outside sales channel - generally comprised of independent agents and third-party resellers – makes up a core revenue source for almost all MSPs. By logic, they should be viewed by every MSP as a primary customer. Yet, it is not uncommon for many MSPs to overlook implementing QC measures for this group.
Amazingly, the hoops some companies expect sales people and resellers to jump through just to board new business can be daunting. A lack of hands-on sales support is another common problem that can make boarding merchant business so painful, the busy selling partner - or even the new agent - will turn away and board business with another provider that has less red tape and more hands-on support.
The net effects are dwindling sales and high partner attrition rates, which are never good things.
Boarding business shouldn't be painful
Emily Karawadra, President of Impact PaySystem, LLC, recounts two recent experiences she had while attempting to place business with prospective vendors.
"I've been in the industry long enough to know you have to test a product or a vendor before jumping in with all your feet," Karawadra explained.
Karawadra had been vetting two vendors to place customer accounts at. "My first deal submission was painful and exactly what I would never want our agents to experience when placing new business with us," she said. "It made me stop and evaluate how we're doing business, and I began to wonder if our agents ever felt similar frustrations."
In contrast, her boarding experience with the second vendor went easily, giving Karawadra additional insight into what makes a boarding partner more desirable.
"I started to think about what the key ingredients are to ensuring sales partners have everything they need during the boarding process, even if an account can't be set up quickly, or a challenge arises with the application," Karawadra continued.
What makes a good boarding partner?
After analyzing her two experiences, Karawadra began talking with her sales agents, canvassing them on what they felt were the key qualities that great merchant services partners should have during the account boarding process.
As she surveyed, the following three factors were mentioned over and over again by everyone on her sales team, providing invaluable information to what she could review and apply within her own company:
Communication – "Above all else, communication is the highest priority," urged Karawadra. "Even if you don't have an answer, communicate this honestly to the selling agent boarding the business, so they can update the merchant and give them a realistic timeline." According to Karawadra, frustration often comes in when a merchant asks for a status update on their application, but the sales person can't answer because they aren't receiving quality feedback or guidance from the MSP.
Reliability – Every frontline sales person needs to be able to rely on what their MSP is telling them. The information given should also be factual, and predicted timelines should be met, so your sales force feels comfortable enough to continue bringing business to you. Karawadra believes a sales person that feels confident and can comfortably rely on what you tell them about the deal, timeline and account provisions will almost always bring their new business to you first. "Simply answering the phone goes a long way too," she said. "It can be tremendously challenging to be in the field with a merchant, only to find out the MSP is not reachable by phone to answer a simple question."
Follow through – "We all know the follow through is the hardest part of providing service," Karawadra stated. "Identifying the problem is the easy part, but it is finding the resolution and seeing the fix through to the end that is the real key to keeping a customer happy." Karawadra feels this is where MSPs often get lost and start losing agents. "If a sales person brings attention to an error, or any problem that needs resolving, and the matter never gets resolved," she continued. "It is just as negative as telling them their business isn't important to you." Karawadra urges every MSP to have a system for documenting concerns, escalating them when needed, and holding the company accountable to providing every sales person with the best possible solutions.
Sell for a company that cares
Karawadra also urges sales people in the payments industry to do an analysis of their own on the company or companies they board business with. Is the process cumbersome? Is someone always available to answer questions when you need it? What kind of ongoing communications occur during the application review process? Does the company ever ask what they can do to provide better service to you?
If any of these questions leave you pondering about the quality of a partner relationship, or you are wondering if there could be a better option for you, Karawadra invites you to visit Impact PaySystem's website, call 877.251.0778 or contact the company via email to discuss the potential of starting a selling relationship.
---
Featured content specifically for Impact Paysystem:
Competing against payment aggregators