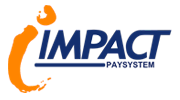 Easy CBD and hemp boarding
As laws and regulations evolve, so does business. In fact, a new or changing law can even create an entire emerging business market. Such is the case with the CBD (Cannabidiol) and Hemp market.
Now that the sale and usage of these products have been legalized in many U.S. states, a major outcropping of new storefronts, distributors and licensed growers have emerged. However, like many new markets and product lines that have yet to establish a stable history, businesses operating within this industry are viewed as higher risk by domestic payment processors.
"Traditionally, this type of merchant is challenged to find a reliable partner for processing, since they've been deemed high risk within the industry," stated Emily Karawadra, President of Impact PaySystem LLC. "With few domestic options available, these merchants have to process offshore and deal with authorization issues and high decline rates, profiled by the card issuers as fraud."
New domestic offering
Impact PaySystem LLC has taken the lead in securing a domestic processing program for businesses in the CBD and Hemp industry that enables them to process domestically and forego the process of looking for services offshore. In fact, by offering the new domestic program to a CBD wholesaler, Impact PaySystem was able to increase that company's sales immediately.
"The business was having a 27% decline rate on a daily basis," explained Karawadra. "When we diverted his volume to our domestic program, his decline rate decreased to under 1%, and this change impacted his company's bottom line instantly."
According to Karawadra, prior to adopting Impact PaySystem's domestic processing solution, this merchant also had to wait days to see his funds. "We were able to offer next day funding to him, which considerably helped his cash flow," she affirmed.
Robust processing solution
Much like they do for other business verticals, Impact PaySystem offers same-day approvals for CBD and hemp industry clients. They can also accommodate recurring billing or online subscription functions whenever the merchant has a need for them.
Moreover, the list of products that can be supported by the new Impact PaySystem program is extensive. The list of products that are permitted includes:
CBD Supplements & Vitamins
CBD Beauty Products
CBD Pet Products & Dog Treats
CBD Isolates & Hemp Oil
Reoccurring Online Orders
CBD Vape Oil & Pens (Retail Only)
CBD Creams & Topicals
CBD Edibles & Gummies
CBD Sprays & Pain Relief
CBD Terpenes & Extracts
Impact PaySystem leaders expect to see this list continually expand as the CBD industry matures and new products continue to be introduced.
"The rise in CBD usage will no doubt increase the development and sale of newly created CBD products," said Dee Karawadra, Impact PaySystem's Chief Executive Officer. "With this new domestic program, our company is now positioned to support this emerging industry well into the future, and we look forward to seeing how it will evolve over time."
Accessible boarding option
If you are currently working with CBD or hemp customers that are processing offshore, and/or looking for a stable domestic CBD electronic payments solution to offer new prospects, Impact PaySystem invites you to learn more about their program by visiting www.impactpays.com or calling 877.251.0778. You can also contact Impact PaySystem via email at info@impactpays.com to inquire further about establishing a selling relationship with the company.
---
Featured content specifically for Impact Paysystem:
Competing against payment aggregators