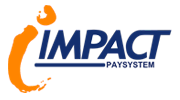 IMPACT your sales with sharper, better tools
In this new digital era of merchant services, payments professionals are finding they need more than a good sales pitch to close a deal. Today's omnichannel merchants want to see and feel the products and services they are buying. Impact Apprentice can give you a rich palette of colorful, real-time tools to delight your prospects and bring your value proposition to life.
With digital transformation impacting every area of our lives, images, videos and talking heads compete for our attention. How do we rise above the noise? Impact Apprentice can sharpen the tools in your arsenal, as we have done for so many of our ISO and merchant level salespeople (MLS) partners.
We know there's lots of competition out there selling merchant services and we've made it our business to differentiate. You can count on us to provide one-of-a-kind marketing materials, short product videos, customized swag, card brand swag and demo units, personalized with your brand colors and style and reflecting your unique product and service offerings. We'll even come along for the ride and join in on live zoom demos if you'd like a little backup when you're trying to wow a prospect.
Expand your reach
Like every other aspect of the Impact Apprentice training program, our partner toolkits are created from scratch, based on each partner's business model, target market and product and service offerings. Another way we support our partners in the field is by giving them access to an app that houses their entire sales prospect pipeline, statement analysis and forms needed to board a customer.
We help partners generate more leads by expanding their social media presence. Impact Apprentice will also assist our partners in launching a social media campaign and/or a personalized website designed to attract prospective merchants. This is where they can use our customized content and videos to help educate and inform businesses near them by showing that they have a local service to offer them.
Always-on support
When partners have the tools they need at their fingertips, they can move faster and close more deals. Impact Apprentice MLS partners have a direct phone number to our Impact team, who are standing by to assist with questions at time of need, when MLSs are in the field or in the middle of a sales call.
As anyone who has ever sold a merchant account will tell you, being able to get the answer you need, when you need it, is absolutely critical. If you've ever tried and failed to get this information while your deal is hot and your prospect is ready to sign, you know all too well how important this can be.
At Impact, we always answer our phones within 3 rings to be sure to offer help where we can. Having a reliable partner in payment processing can most likely be the most valuable tool in your kit.
Show, not tell
Lastly, in this business, the real work begins when you close a deal. Solidifying that partnership and delivering on all of your service promises will be an ongoing effort and the ultimate test of your partnership with a merchant. An important first step in that relationship is having the ability to board a merchant within hours versus days. Waiting days for an approval, then more days for equipment to be deployed, has cost many deals for MLSs and seasoned payments professionals.
Success in merchant services means being able to walk your talk. Why tell someone what you can do for them when you can just as easily show them? Why be caught short when you go to install a merchant, only to learn they went with someone else because it took your company too long to get their merchant account up and running? Impact will give you the tools you need to deliver seamless, agile onboarding and continue to engage and delight your customers for years to come.
Impact Apprentice has a 7 step process that begins with prospecting and ends with swiping cards and earning a residual. Are you ready to supercharge your merchant sales toolkit with advanced digital tools, technology and support that can take your merchant services to the next level?
Why not take the first step with Impact Apprentice today?
We're just a click away at https://impactpays.com/contact-us/
---
Featured content specifically for Impact Paysystem:
IMPACT your sales with sharper, better tools
Level up your sales with the Impact Apprentice 7-Step Plan
Take your next step with Impact Apprentice
Merchant Services: Why it pays to get back in the game
Impact Apprentice shapes next-gen payments leaders
Impact Apprentice in real life: an insider's view
Custom-fit, on-demand training for payment pros
Competing against payment aggregators