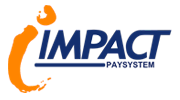 Impact Apprentice shapes next-gen payments leaders
Impact Apprentice, an innovative new training program and online university, is specifically designed for payments professionals. Launched by Impact PaySystem, a payment processing company, the program offers a customized mix of industry knowledge and payments technology, products and services. The Green Sheet caught up with Anna Bourgeois, Vice President at Vaulted Security LLC, who shares her first-hand experience as an enrolled Impact Apprentice.
As a currently enrolled Impact Apprentice, how would you rate the overall training program? What is the basis for that score?
One hundred percent A-plus! There are online resources and lunch & learns about special topics, and more in-depth training modules you can complete at your own pace. What's most impressive, beyond the training resources, are the human resources you have access to!
Impact has been doing this for quite a while and their years of experience in the payments field is invaluable. They are only an email or a call away when I'm trying to find answers to difficult questions that pop up while in the field. The attention to accuracy and timely responses are more reasons why I am very pleased to be on their team.
What aspects of processing are you learning about at Impact Apprentice and why is each one valuable to you?
I'm beginning to expand my knowledge about software integrations with custom APIs and tailored B2B solutions. As a consulting company, we will be connecting with other MSPs through a conference later this year, so I'll have a complete solution to recommend for those who are struggling with collections.
Unlike some ISO partners that weren't open to integrating on our behalf, Impact sees value and opportunity in partner integrations. Customized vertical solutions are a relatively new area for me and watching the Impact team create successful buzz with custom solutions has given me tools to use at an upcoming industry-specific event. We're also implementing a Referral Partner program based on what we've learned at Impact Apprentice.
Have you seen Impact Apprentice scale up or scale down according to your level of knowledge? How does the program adapt as you become more knowledgeable?
This is a great question! I came into the Apprentice program with about one and a half years in the industry, so I was able to go through the initial trainings quickly. The opportunities to advance knowledge growth are endless! I only wish I had more available time to soak it all in quickly. And when I have an idea about a topic I'd like to learn more about, I only have to share an email with Morgan or Dee and they immediately plan a call or send resources my way.
How are you able to support your merchants with the tools provided?
My clients love the solutions provided through Impact. I can easily view their transactions, deposits, statements, and equipment configuration very quickly. All of my clients call me directly when they have support questions and with this access, I can answer their questions 90 percent of the time! And when I need a deeper look, the support team at Impact is ready and available to help.
How have your weekly coaching sessions helped you get to the next level?
Dee has been the best cheerleader! My business partner and I jokingly say that Dee is what I was missing over the last couple of years. He has a way of inspiring and motivating me without pressure.
Have you boarded any merchants so far? And if so, how would you rate support by the Impact team throughout the onboarding process?
I have boarded many merchants through our Impact relationship, and I see a clear difference from previous experiences. Instead of an application being pushed through departments and headless email chains, there are individuals who assume and monitor the application process with you. In the rare instance of a delay, I have immediate access to feedback from Morgan and the support team. With non-traditional deals, there is a conversation about approval potential…not just a "we don't do that."
How does Impact Apprentice compare to other training, coaching or support you've received from other companies?
As I have had other ISO relationships in the past, I will just say that Impact Apprentice actually wants you to succeed. Other programs I've experienced leaned heavily on a feature product or solely on bonus structures to encourage new business. This program is focused on truly pushing you to achieve the next level, based on your individual goals.
Would you recommend this program to someone who wants to get into the payment industry? Why?
Yes! I would wholeheartedly recommend other people interested in the payments industry try the Impact Apprentice Program. I wish we would have started with them at the beginning of our journey! It's rare to find a company who is genuine in their promises and practices. Impact is the company "who" fits this mold because the people that created this program are truly genuine.
---
Featured content specifically for Impact Paysystem:
Impact Apprentice shapes next-gen payments leaders
Impact Apprentice in real life: an insider's view
Custom-fit, on-demand training for payment pros
Competing against payment aggregators