Spotlight on IRIS CRM: Ever Wonder if There is a Better Way to Calculate Residual Income?
Today in the payment processing industry, agents expect their payouts to be fully transparent. As a result, one of the biggest challenges ISOs face is paying agents on time in a consistently reliable manner. Unfortunately for many ISOs, what should be a simple task can often become daunting. Improper payouts greatly impact the bottom line because when residuals are not done right, agents get frustrated, become flight risks and switch companies. IRIS CRM offers a residual reporting feature in its suite of services that calculates and pays agents easily every month. It's so easy, all you need to do is upload a single file and make a few clicks.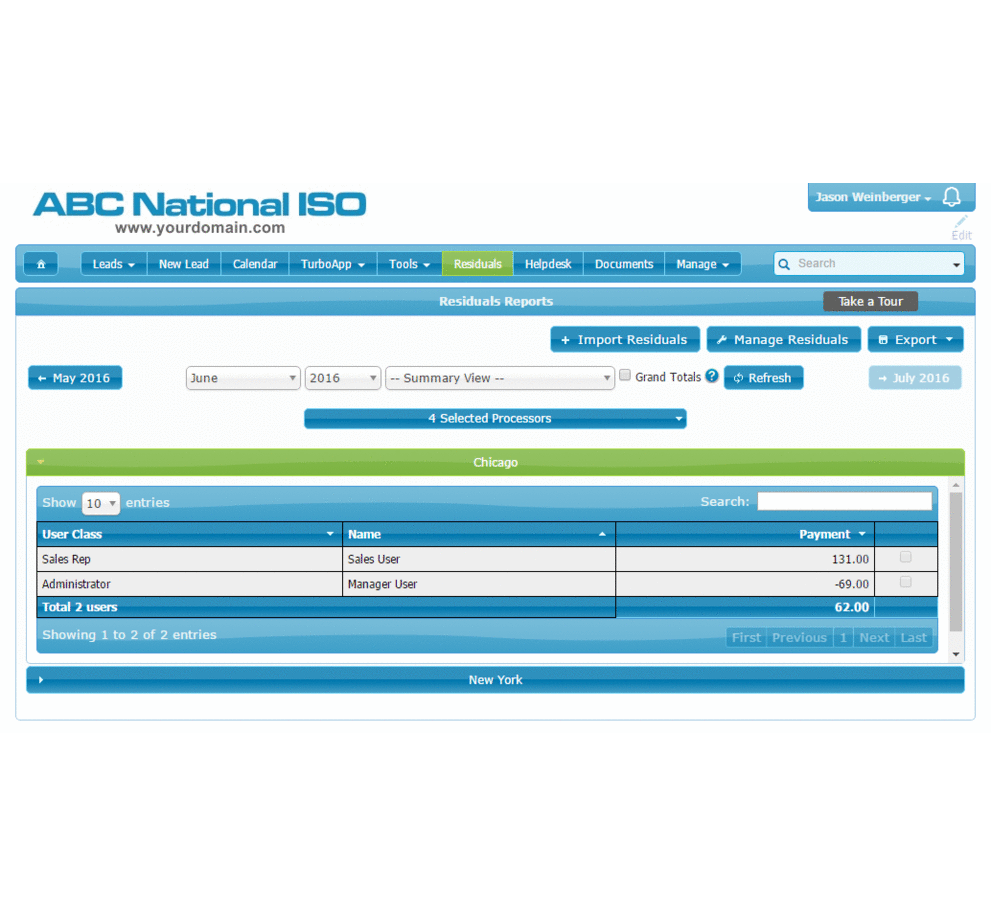 Back to the Stone Ages
To calculate residual income, research shows that many ISOs today still use Excel, legacy software systems, or pay expensive fees to outside staff. Unfortunately, these methods can lead to delays in paying residuals to agents on time, who often live from paycheck to paycheck.
How Residual Reporting Improves Your Bottom Line
IRIS CRM's residual income reporting offers ISOs a unique management feature to improve the transparency, accuracy, and timing of monthly residual payouts. Residual reporting reduces agent churn, lowers hiring costs, and increases merchant approvals.
ISOs that use IRIS CRM Residual Income Reporting are able to:
Use residual income formulas that calculate payouts in minutes.
Pay agents directly by ACH through a Sage account
Receive a detailed overview of income for every agent, referral partner, and bank
Manage residual reports from over 40 supported payment processors, all in one system
No Hidden Fees. Really.
IRIS CRM keeps up with the latest technology updates so you can have cutting edge technology without having to hire expensive resources to do it yourself. Once payments are calculated, you can make deposits directly to an agent's account through the Sage Integration tool without any additional cost for the service.
How To Calculate Residual Income?
It's simple and easy, just follow these steps:
Step 1 – Sign up with IRIS CRM to start a free 30-day trial. No credit card is required.
Step 2 – Work with the IRIS CRM implementation team to upload and map out your residual reports.
Step 3 – Verify the initial calculations and ensure all of the templates and user split assignments are correct.
Step 4 – Start enjoying your automated residual calculations!
About IRIS CRM
Integrated Reporting is Simple (IRIS CRM) is a premier sales automation software company servicing clients in the payments industry. The platform was created for ISOs (sellers of electronic payment services) to track leads, appointments, tickets, commissions and live accounts from processing networks. With over 30 current integrations, IRIS CRM also offers robust reporting for clients in formats conducive to determining productivity and growth. Clients do not install IRIS CRM, but instead access it through a secure website built and hosted by IRIS CRM, a certified PCI Level 1 Compliant Service Provider.
Headquartered in Brooklyn, New York, IRIS CRM offers a fast-paced and stimulating corporate culture and a team environment that leverages the latest technologies to deliver reporting and business process automation services to our clients in the payment processing industry.
A typical client is an ISO that is looking to consolidate their day to day operations into a single tool. IRIS CRM provides a single portal to handle every process from the time that a lead is a seed - all the way through the lifespan of an account.
---
Featured content specifically for IRISCRM.COM:
IRIS CRM Spotlight: Close More Deals with IRIS CRM's eSignature
IRIS CRM Spotlight:
How to Start Winning on Chargeback Disputes
IRIS CRM Spotlight:
How to Increase Your Profits Without Signing Anymore Accounts
IRIS CRM Spotlight:
SMS Versus Email: Which One Wins?
IRIS CRM Spotlight – Get More Prospects and Close More Sales
IRIS CRM Spotlight on Profitability Reporting Module – Gain Insight into your Clients and the Health of Your Portfolio to Save Time and Make More Money
IRIS CRM Spotlight on Call Center Software – Get More Efficient and Increase Sales
Spotlight on IRIS CRM: Ever Wonder if There is a Better Way to Calculate Residual Income?
Spotlight On IRIS CRM: Make Your ISO Communications Great
Introducing an Essential Payment Processing Tool to
Eliminate Five of the Most Critical ISO Issues