Introducing an Essential Payment Processing Tool to
Eliminate Five of the Most Critical ISO Issues
Today, many small and medium size ISOs don't have enough hours in a day to run their business and deal with operational issues that demand their attention. Many ISOs try to solve this issue by piecing together different software solutions to run different parts of their business, only to find out that together they are expensive, not entirely compatible and can produce mixed results.
Wouldn't It Be Great if There Was a Tool That Could do Everything?
IRIS CRM provides a platform to easily accommodates all of ISO's processing needs, all under one roof, at a great value, that is simple and easy to use.
A Better Way to Calculate Residual Income
Paying agents on time, in a consistently reliable manner, can sometimes be a challenge for ISOs and when it isn't done right, agents get frustrated and can switch companies. IRIS CRM offers a residual reporting feature that easily calculates and pays agents on time every month. Once payments are calculated, ISOs can make deposits directly to an agent's account.
Eliminate Multiple Data Entries
Many ISOs have to perform double or triple data entry between the CRM they use and the processor boarding tool which runs the risk of errors and delays in approvals. IRIS CRM provides a solution for ISOs where all the information from a merchant application using an eSignature is transferred to the IRIS TurboApp boarding tool. TurboApp eliminates the time-consuming process of ISOs having to hand key in an application from a piece of paper or another CRM. With leads, eSignature, and the boarding tool together on one platform, you can eliminate multiple data entries and only have to key in the data once.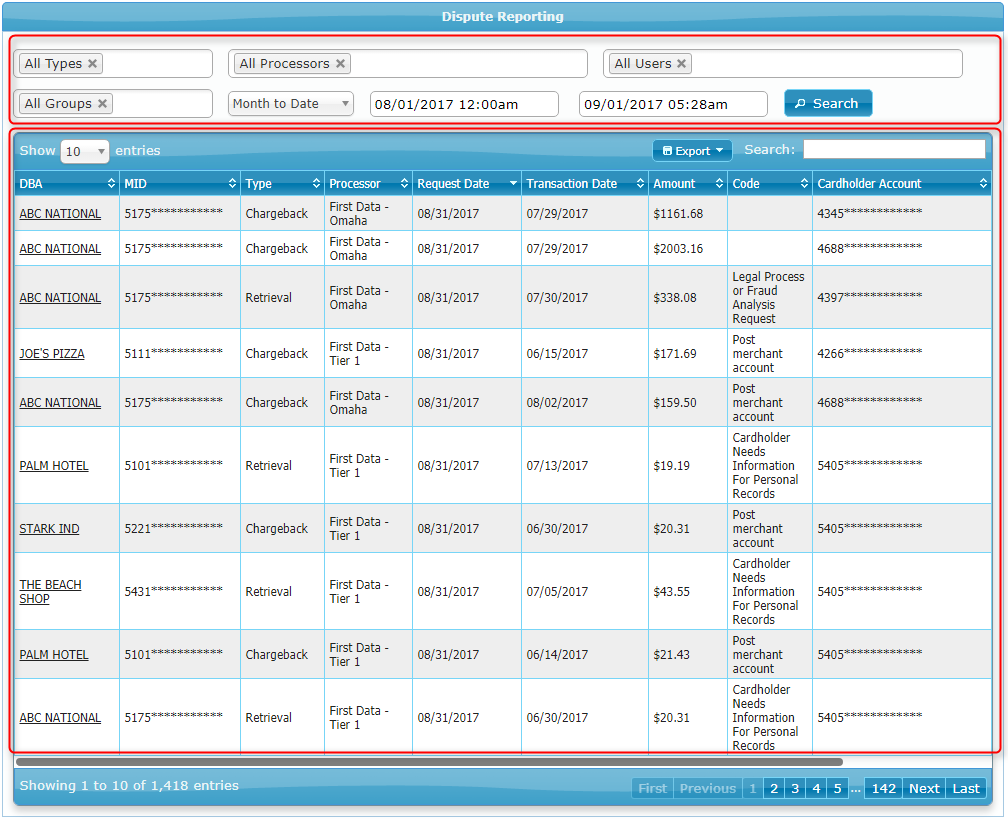 Instead of Using Multiple Tools to Manage Processing, Consolidate to Just One
Typically, most ISOs tools are siloed and can only work one at a time, often with 10 different windows open on a computer. IRIS CRM incorporates all of your processing tools into one integrated platform, providing ISOs the advantage of better tracking, accuracy, and efficiency. The IRIS platform links leads to merchant records providing a full merchant history to the ISO.
IRIS CRM's integrated tools combine the following features into one easy process:
Sales CRM
Boarding
Transaction reports
Customer support ticket system
eSignature
Dialer
Eliminate Incomplete Applications and Improve Merchant Satisfaction
IRIS CRM's eSignature helps reps get applications signed quicker and more securely. It also streamlines the boarding process. Any new information entered by the merchant using eSignature gets imported back to the lead so information is current and complete. Submitting an app is automated, error free and reps become more productive.
The IRIS phone dialer system lets reps increase their call volumes when compared to a standard phone system. Outbound or inbound calls can be supervised by managers in real time. The dialer system can support IVR, voicemails, extensions, as well as provide metrics about talk time and the number of calls made per user.
The Dialer improves merchant satisfaction because:
Merchant accounts are approved sooner
ISO are better trained
The calls are recorded for training purposes and eliminates confusion between the agent and the merchant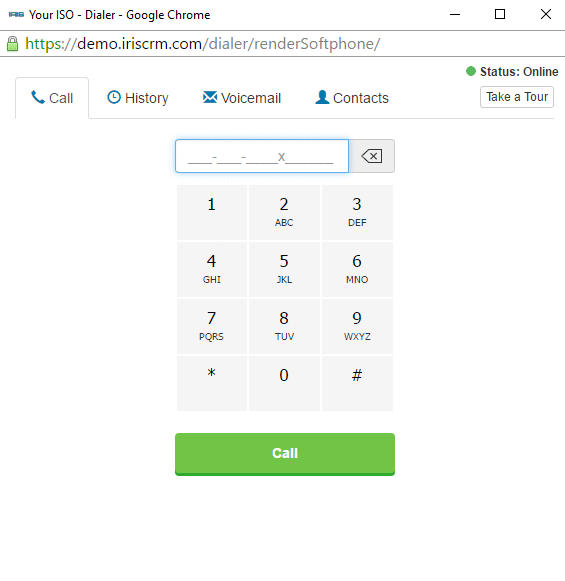 Compete with Even the Largest ISOs for Market Share
Attract the best talent in the market because you have a useful sales and operation platform that provides transparency for agents who are looking to get paid on time. With IRIS CRM, small and medium sized ISOs are able to provide the tools and technology to agents that once were only accessible to super ISOs with multiple million-dollar IT budgets all while not having to deal with the headaches of expensive costs, upgrades, and development.
About IRIS CRM
Integrated Reporting is Simple (IRIS CRM) is a premier sales automation software company servicing clients in the payments industry. The platform was created for ISOs (sellers of electronic payment services) to track leads, appointments, tickets, commissions and live accounts from processing networks. With over 30 current integrations, IRIS CRM also offers robust reporting for clients in formats conducive to determining productivity and growth. Clients do not install IRIS CRM, but instead access it through a secure website built and hosted by IRIS CRM, a certified PCI Level 1 Compliant Service Provider.
Headquartered in Brooklyn, New York, IRIS CRM offers a fast-paced and stimulating corporate culture and a team environment that leverages the latest technologies to deliver reporting and business process automation services to our clients in the payment processing industry.
A typical client is an ISO that is looking to consolidate their day to day operations into a single tool. IRIS CRM provides a single portal to handle every process from the time that a lead is a seed - all the way through the lifespan of an account.
---
Featured content specifically for IRISCRM.COM:
IRIS CRM Spotlight: Close More Deals with IRIS CRM's eSignature
IRIS CRM Spotlight:
How to Start Winning on Chargeback Disputes
IRIS CRM Spotlight:
How to Increase Your Profits Without Signing Anymore Accounts
IRIS CRM Spotlight:
SMS Versus Email: Which One Wins?
IRIS CRM Spotlight – Get More Prospects and Close More Sales
IRIS CRM Spotlight on Profitability Reporting Module – Gain Insight into your Clients and the Health of Your Portfolio to Save Time and Make More Money
IRIS CRM Spotlight on Call Center Software – Get More Efficient and Increase Sales
Spotlight on IRIS CRM: Ever Wonder if There is a Better Way to Calculate Residual Income?
Spotlight On IRIS CRM: Make Your ISO Communications Great
Introducing an Essential Payment Processing Tool to
Eliminate Five of the Most Critical ISO Issues