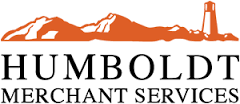 Tuesday, July 09, 2013 — 13:57:51 (EDT)
Global Electronic Technology names Ayala to executive team
Torrance, Calif., July 8, 2013 – Global Electronic Technology, Inc. (GET) today announced the appointment of Xavier Ayala as Executive Vice President of Business Development. Mr. Ayala will lead Global Electronic Technology's U.S. marketing initiatives, represent Global Electronic Technology and affiliate OrbitalPay, LLC., to ISOs/MLSs, Bank Acquirers, VARs, and financial service focused organizations.
Mr. Ayala joined GET last month, he reports directly to Steven H. Bryson, Founder and CEO of Global Electronic Technology and OrbitalPay.
Mr. Ayala, has over 16 years of payment processing experience, most recently as VP of US Sales at Moneris Solutions, Inc., the 6th largest global merchant acquirer.
Before joining Moneris, Mr. Ayala served as VP of U.S. Sales and Marketing at, Humboldt Merchant Services, LLP, where he helped the business successfully achieve, year-over-year, double-digit growth and profitability, for over a decade.
"Mr. Ayala is among the most respected leaders in the electronic payments industry, with diverse experience within bank owned organizations and high level roles in the bankcard industry. He knows how to build and grow customer focused sales teams. His broad based operations and marketing experience will help guide us as we invest in GET's strategy to reach new customers and introduce new scalable, intuitive, data rich, cloud-based commerce solutions to the market place," said Global Electronic Technology's Founder and CEO Steven H. Bryson.
Mr. Ayala said, "I'm excited to apply my experience to help grow GET's partner distribution network and introduce new world class commerce solutions to our merchants and sales partners."
Mr. Ayala holds a B.S. degree in Business Management from Humboldt State University. He is VP of the Western States Acquirers Association, former instructor for the Electronic Transactions Association, member of the ISO&Agent Advisory Board, and serves his community via various local charitable organizations.
About Global Electronic Technology, Inc. (GET)
Global Electronic Technology, Inc. (GET) is a leading technology provider of end-to-end payment processing solutions, including virtual terminal, payment gateway, GET Shop, on-line ACH, loyalty and gift card programs. Founded in 2000 by Steven H. Bryson and currently privately-owned, GET has grown to epitomize the word "global", by offering state-of-the-art payment processing product and services to diversified industries, extending from retail to internet-based transactions in the worldwide payment industry. For more information about GET's products and services, please contact Xavier Ayala, at (888) 775-1500 Ext. 258 or visit us at www.gettrx.com .
About OrbitalPay, LLC
OrbitalPay, LLC is an innovative payment solution that offers online billing solutions for web-based companies in e-commerce, retail and small businesses. The added benefits include web traffic analysis, market coaching for low-volume merchants, risk management for high-risk vendors, MPA3 certified, and credit card fraud prevention. OrbitalPay provides secure transaction services and offers industry innovative fraud-scrubbing for merchant accounts from the premiere hybrid PSP. For more information, please visit www.orbitalpay.com or call (888) 776-8801.
Source: Company press release.