Understanding specialty merchant selling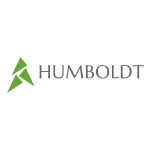 Many sales representatives in the payments industry overlook merchants that can be difficult to board, completely missing out on a viable opportunity to expand their portfolio and residual income.
In many cases, this scenario occurs simply because there is a lack of knowledge about what makes a merchant's business model more difficult to underwrite and how to go about qualifying a merchant that doesn't fit into the low-risk mold.
Additionally, if the sales professional doesn't already have a relationship in place with a reputable merchant services provider that concentrates on managing restricted MCC/specialty merchant accounts and providing additional underwriting reinforcement, it can be tough for them to know where to turn when an opportunity arises.
A fair chance for all
Many merchants with legitimate business types that require extra application review and attention are often left to fend for themselves. This can leave them with sub-par merchant services providers and very high rates just to be able to accept payments electronically.
When a merchant in a restricted MCC bracket finally connects with a mainstream payments advisor who is familiar with the merchant services risk landscape, it is generally well appreciated. Hence, payments representatives who provide specialty merchants with affordable alternatives through a well-regarded specialty provider can establish long-lasting relationships with successful businesses.
"Many sales representatives are not pursuing out-of-box merchant types due to a preconceived belief they cannot be boarded or supported, yet there is tremendous opportunity in the specialty merchant market when a representative knows how to recognize, evaluate and place these accounts," said Leonard Garcia, vice president of sales at Humboldt Merchant Services.
Know your merchant codes
According to Garcia, there are many business types that are legitimate but also fall into risk brackets deemed by the card brands as needing added review and risk oversight.
"A restricted MCC account isn't necessarily bad. It just means there can be a higher probability of risk, which translates into additional handling and mitigation," counseled Garcia.
The key to supporting this merchant bracket is learning which businesses can be boarded under the card brand mitigated risk requirements and how to guide a specialty merchant through a more stringent application and boarding process.
"It's important that sales representatives understand all of the risk types so they can evaluate up front what the process for boarding the account will be," continued Garcia. "A good rule of thumb is to consider any factors that have the potential for falling into a greater reputational or transactional risk profile in the eyes of the processor."
Reputational risk, which is often a result of controversial news, the current political climate or some social stance around a product or business type, has impact on the application review process. How a business presents itself and openly manages reputational conflict, as well as its longevity and independent reputation in the marketplace, are all key factors when analyzing whether the account has any additional boarding factors. Firearms, adult entertainment and even tobacco fall into this type of MCC category.
The other type of risk is directly associated with the merchant's payment account activity. Industries, products and selling methods that have historically produced higher percentages of chargebacks and/or disputes require additional scrutiny and reinforcement during underwriting. In this case, the account will generally require an additional layer of chargeback mitigation and fraud prevention tools to manage these vulnerabilities and qualify the account. Some examples include: subscription services, businesses that offer recurring billing models, and card-not-present accounts with monthly transaction volumes over $50,000.
In some risk cases, the card brands also require a specialty merchant to register with them. For example, an adult online content streaming company must register with all the card brands as a restricted MCC merchant, but merchants selling cigars online are only required to register with one of the card brands. Knowing when this registration requirement applies enables sales professionals to inform the merchant early on where they stand.
Straight to "GO"
One of the toughest calls when supporting restricted MCC/specialty merchant accounts on the sales side is selecting a processor that can be trusted to assess the application fairly. It is important to know how to guide the merchant, application and account through the mitigation process as efficiently and professionally as possible.
Humboldt Merchant Services has decades of experience and has demonstrated thought leadership when it comes to supporting restricted MCC/specialty merchant business. As a result, Humboldt has become known as a safe harbor for merchants selling legal products that also have reputational risk. Certain banks and acquirers have made the business decision to prohibit these businesses, but Humboldt has built a sound reputation on expertly evaluating these accounts and taking worthy applications all the way to the finish line.
"We've made it our primary business to understand and manage transactional and reputation account mitigation better than anyone in the business, and we will work with a merchant to establish the tools they need to help mitigate, monitor and recognize their own vulnerabilities," Garcia assures.
Humboldt also helps sales partners recognize businesses considered by the card brands as a restricted MCC, but which also process "clean transactions," meaning they do not carry unusually high chargeback or dispute ratios. Some of these accounts are required to register with the card brands, but Humboldt has the training expertise to help its sales partners know when this is necessary, how to submit the registration addendums and when to assist with tools that scrub unwanted transactions out of their systems before they reach the settlement stage.
"It's tremendously important that merchants and sales professionals understand the commonalities and where the miscoding pitfalls are," Garcia adds. "Business owners get solicited on a daily basis for merchant processing, and uneducated sales representatives can make the boarding process even more difficult for them by miscoding or misclassifying specialty merchant accounts."
Garcia urges sales partners to contact the Humboldt support team and consider them business partners. The team can share which documents are required and where to submit them, and they can help set expectations up front for merchants regarding the process and turnaround time.
"Sales support on a restricted MCC portfolio is not as intimidating as it may seem," concluded Garcia. "It simply takes a little knowledge, a strong team that understands the landscape, and people willing to take the time to guide merchants through the process step-by-step."
For more information on becoming a Humboldt Merchant Services sales partner and to learn more about the Humboldt thought-leading business model, please visit the Humboldt Merchant Services website or contact the team directly at 877-387-5642.
---
Featured content specifically for Humboldt Merchant Services:
Opportunities to learn and grow in payments
Going the extra mile for the sales team
Understanding specialty merchant selling
Selling in the higher risk marketplace