Going the extra mile for the sales team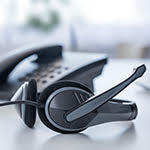 It's very common for companies selling merchant services to have a sales support program. These operational teams play a vital role in the recruitment and retention of the sales force, and often, this is the department that single handedly ensures a sales representative remains engaged, thrives and progresses in their career with the company.
The sales support team generally serves as the internal eyes and ears for the sales representative, always with a focus on ensuring submitted applications are fully completed and worthy of approval. Often, the sales support staff will even function as a bridge between the inbound merchant and the corporation, guiding the on boarding process to assure it goes smoothly. In some cases, these staff members will even keep their fingers on the pulse of a merchant relationship, ready to alert the representative to circumstances that could impact the account.
When it comes to new recruits, the sales support team also serves as a vital touch point. "The sales support group is often the first introduction a new agent has inside the organization," said Rhonda Lemos, General Manager at Humboldt Merchant Services. "This team often functions like a one stop shop for inbound sales partners, hand holding registration, training, application boarding, and a number of other direct sales support functions."
"The partner is our customer"
"At HBMS, the sales support team has a motto," Lemos continued. "We proudly tell people the partner is our customer and that is the outward spirit we exhibit each day."
According to Lemos, the HBMS support office is focused on giving individual sales representatives everything that will make them successful. Every day, the team communicates with the sales partners via emails and phone, and it is the support team's responsibility to identify solutions to sales challenges and/or escalate difficult matters to upper management, when appropriate.
Lemos lauded the HBMS support reps, commenting on how much attention they put toward getting applications prepped to ensure they aren't held up in underwriting or on boarding. "They get together with the sales representative and work collaboratively with them to get all the right files and information together up front," she said. "It works very well because it makes the process faster and smoother, and it keeps our partners happy, which is our #1 priority."
The HBMS sales support process was also designed to help the internal staff identify anything that might not meet criteria. "There may be a few applications that are questionable, and these will be declined, but this process minimizes these applications from even getting to underwriting," Lemos explained.
Re-purposing top talent
The sales support team is a fairly recent change made by the HBMS operations team in the spirit of innovation. According to Lemos, the HBMS sales support team and its partner-facing approach was only established a year ago. "This team is comprised of seniors from our application processing team," she continued. "We decided it was better to use these people and their senior level experience at the front side."
Lemos indicated HBMS thought the organizational change would help to speed things up, which ultimately, would help the agent out and dedicate the entire inside team on the sales representative and inbound application process. The company even established dedicated support representatives to the top sales offices to create an expedited flow. These staff members know the types of accounts their assigned offices like to board, which front ends they prefer and what payment gateway they will choose for a merchant. "There is a hands-on person, and also an assigned backup representative, that knows the nuances of their portfolio, can catch things upfront, and will help to speed up the on boarding process for these dynamic offices," she affirmed.
Valued partnership
Lemos also noted the goal at HBMS is to treat the sales representative like a true partner and she said they strive to, "always give the sales team a real person to talk to without sending them to a voicemail or email queue."
If you're looking to establish a strong selling relationship with a company that cares and is dedicated to putting its sales representatives first, it could be the right time to connect with Humboldt Merchant Services. The HBMS sales support team is standing ready to welcome you to the team, and they look forward to providing you and your merchant customers with the best application and on boarding experience possible.
For more information on becoming a Humboldt Merchant Services sales partner and to learn more about the Humboldt thought-leading business model, please visit www.hbms.com or contact the team directly at 877-387-5642.
---
Featured content specifically for Humboldt Merchant Services:
Opportunities to learn and grow in payments
Going the extra mile for the sales team
Understanding specialty merchant selling
Selling in the higher risk marketplace