Behind the Humboldt Brand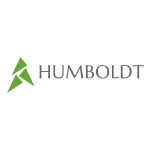 If you've been in the payments industry for any length of time, you've probably noticed Humboldt Merchant Services (Humboldt) recently refreshed its visual brand. Not only did the company unveil its first updated logo design, but they've also incorporated the timeless look/feel from this newly adopted mark into the company's newly revised website, hbms.com.
Humboldt has been serving hard-to-place merchants for well over 25 years, and throughout this legacy, the company has built a solid, highly reputable brand within the marketplace. Known for providing stable and trusted merchant services and related products, most payment sales professionals and merchants using Humboldt know they can relax during the onboarding process and rest assured they will receive personalized attention and care.
In fact, since 1992, Humboldt has been fully dedicated to helping industry ISOs and sales representatives successfully board specialty and hard-to-place accounts, despite underwriting requirements that have become increasingly more complex and stringent. Humboldt has earned the privilege of being a trustworthy and reliable merchant services provider, and now the newly launched branding captures this spirit.
The Fresh Look
When asked why the company was compelled to revise its brand, Adam McDonald, President at Humboldt, said, "We don't want to move away from our roots in serving specialty merchants, but we want to make those merchants feel comfortable and at ease with the knowledge they've found a partner who will provide great security, service and value."
The new logo features a redwood tree, representing the long-standing presence Humboldt has within the industry, its reliability, and its strength. Of course, the Humboldt name is tied to its California location, so the redwood tree is also indicative of the roots the company planted decades ago in an area known for these majestic trees.
The website is easy to navigate and has soothing imagery to relieve the inherent stress merchants sometimes feel in searching for a payment services provider. The company wanted to bring its site up to today's interactive standards, while also incorporating the company's newly crafted visual branding. "It's our hope that merchant customers and Humboldt sales partners alike will appreciate the updated portal and easy-to-use interface," continued McDonald. "We wanted our branding and website to reflect the company's legacy within the industry, but also give reassurance that Humboldt provides cutting-edge payment solutions while maintaining the highest levels of service."
Representing the Best
If you already have a portfolio of hard-to-place merchants, but haven't yet experienced the ease of boarding through Humboldt Merchant Services, you are invited to check out the new Humboldt website and reach out to the company to introduce yourself. They will welcome your business and provide you with an assurance many other companies in the industry cannot, especially when it comes to boarding merchants requiring higher application scrutiny.
If you are not yet working with hard-to-place or specialty merchants, Humboldt encourages you to pursue this market with a partner you can trust. The key to success is partnering with a processor that has roots and a stable, trusted presence across all tiers of the industry.
Regardless of your circumstances, you will find that Humboldt is equipped with all the technologies, security, expertise and experience you need to serve your hard-to-place merchant clients seamlessly. You and your customers will never be asked to jump through needless hoops or be put under unwarranted scrutiny.
For more information, go to www.hbms.com, or connect with a partner specialist directly at 877-387-5642.
---
Featured content specifically for Humboldt Merchant Services:
Opportunities to learn and grow in payments
Going the extra mile for the sales team
Understanding specialty merchant selling
Selling in the higher risk marketplace