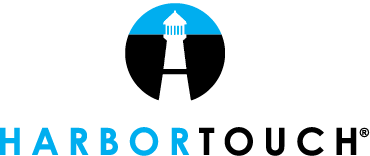 Making the Transition to POS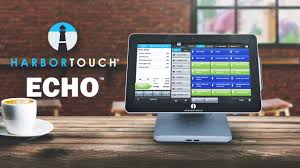 As the payments and POS industries converge, it is becoming increasingly difficult for ISOs to remain competitive without offering a POS solution. POS systems are now more accessible than ever and merchants are better informed about the benefits that they provide. By adding a POS solution to your offerings, you can gain access to the higher volume, higher margin accounts that require a POS system for their business. Harbortouch's groundbreaking free POS program gives our sales partners the ultimate selling tool, with no up-front costs and a low monthly fee starting at $39/month.
POS providers control the merchant's processing options, so every time someone sells a POS system to a merchant that is one less potential customer for you to sell. POS systems "lock up" the merchant processing. By becoming the POS provider, you can benefit from this same control over the merchant's processing, resulting in virtually non-existent attrition. POS delivers a path towards a more stable and profitable bankcard portfolio.
The Benefits of POS
Lower Attrition - A POS system is integral to a merchant's daily operations. Unlike a credit card terminal, which merely handles the credit and debit transactions, a POS system serves a multitude of functions for the merchant. POS systems handle not only the transaction process but also manage the time clock and payroll, track inventory, and provide detailed sales reporting, among other things. Due to the central role that a POS system plays for a business, it would require significant operational changes to switch to another payment solution. For these reasons, our statistics show that attrition is over 66% less for merchants with a POS system than those with a standalone credit card terminal. This allows you to build a more stable portfolio instead of constantly worrying about retention and replacing accounts that have been lost.
More Profitable Accounts – Most restaurants and retail stores require the advanced features, efficiency gains and reporting capabilities provided by POS systems. By offering POS solutions, you can obtain the high volume accounts that you are not able to obtain while pitching a standard credit card terminal.
Higher Margins - With POS, you are no longer relying on a "rates and fees" sales pitch. POS systems provide countless time and money saving features for merchants, so you can take the focus away from processing fees and shift the conversation towards the ways you can assist in improving the merchant's business. This enables you to seal the deal without decreasing margins.
Upfront Bonuses - Obtain lucrative upfront bonuses as high as $550 for each POS system that you place free of charge.
Market Differentiation - Why would a merchant choose a standalone credit card terminal when they can receive a full-featured touch-screen POS system for free? The ability to offer a free POS system sets you apart from the other bank card sales reps. Instead of selling simply on rates and offering a low value "me-too" terminal, you can provide a valuable POS solution that actually benefits the merchant's business to a much higher degree. With this powerful sales tool, you will be able to get in front of more business owners and close more deals.
Future-Proof Accounts - By offering full-featured POS systems, you take control of the merchant's entire business process and become an integration point for future technology. As new payment types and technologies emerge, you will be the one to implement these solutions for your merchants.
The Harbortouch POS Training Center
The thought of learning how to sell POS systems can seem daunting, but Harbortouch provides comprehensive training and support to help you every step of the way. In fact, our training program can turn you into a POS expert in no time. Harbortouch's training department offers a wide range of training courses both online and in-person, all of which are offered completely free of charge!
POS 101
This web-based course is the first step in our training program, laying the foundation for you to begin successfully selling POS. It covers all the fundamentals of POS, providing an overview on everything from hardware and software to features and reporting. It also explains the benefits of a POS system and discusses sales techniques that will help you convey these benefits to potential merchants. With over 300 slides of information, this online course provides the basic knowledge you need to succeed with POS system sales.
Training Webinars
Once you have completed POS 101 and have begun selling POS systems, you will want to expand your knowledge to help close more deals. Our training department hosts regularly scheduled training webinars to increase your POS knowledge and keep you up-to-date on important industry trends. These webinars offer an effective way to continue your POS education in order to grow your expertise.
Certified Harbortouch Reseller(CHR) Program
Once you're ready to take your POS sales to the next level, you can visit our 9,000 sq. ft. training center to participate in our Certified Harbortouch Reseller (CHR) program. The CHR program has two levels: Bronze and Silver. The Bronze certification is a four-day course which covers our three POS software types: Hospitality, Retail and QSR & Delivery. This course provides a strong understanding of each software type, as well as the benefits that POS systems offer to merchants. The Bronze course will have you performing your own merchant demonstrations like a pro. The Silver level certification is for sales partners who wish to gain an even deeper knowledge of POS and become certified to program and install their own systems. This course prepares you to compete with POS vendors who have been doing this for the past 20 years.
A Full Merchant Services Provider
In addition to the industry's best POS system program, Harbortouch also offers a full range of merchant services solutions. This includes our free terminal program which features the best-in-class VX 520/VX 805 EMV/NFC terminal solution from Verifone, as well as the first free electronic cash register program. Our free terminal offering includes both a merchant-facing VX 520 terminal and customer-facing VX 805 NFC/EMV PIN pad, delivering a much more practical and ergonomic setup than the standalone EMV terminals that many competitors are offering. Also available as an all-in-one unit for merchants who prefer not to use the PIN pad, this terminal offering is the best EMV/NFC solution available.
Industry Best Schedule A
Our new and improved Schedule A is the most profitable in the industry, whether you are selling terminals or POS systems. Highlights include a $5,000 signing bonus, residual splits up to 75%, 10X free terminal bonuses with $300 up-front, and monthly production bonuses. We also now offer custom deals and financing to create a mutually successful and profitable partnership. This includes custom deals on a sales partner level or for specific merchants, financing and growth capital to jumpstart your sales office, portfolio buyouts on both Harbortouch and other processor portfolios, and registered ISO/MSP programs with private label opportunities. We are getting more aggressive than ever to earn your business!
To start building a more stable, more profitable bankcard portfolio, visit www.isoprogram.com or email ISO@harbortouch.com today!
---
Featured content specifically for Shift4 Payments:
Harbortouch Unveils SkyTab, Cutting-Edge Pay-at-the-Table Solution
Jon Taffer endorses Harbortouch POS