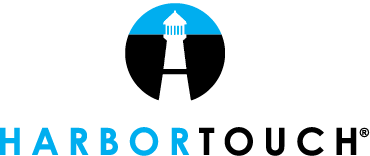 Harbortouch Unveils SkyTab, Cutting-Edge Pay-at-the-Table Solution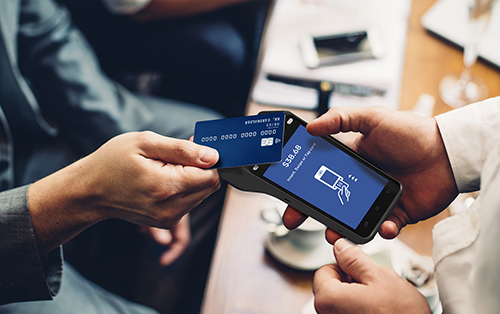 Harbortouch recently unveiled SkyTab, a cutting-edge pay-at-the-table solution that will be offered free of charge to new customers and integrates seamlessly with Harbortouch POS systems. SkyTab combines state-of-the-art hardware with simple and intuitive software to deliver an exceptional pay-at-the-table experience for restaurants and their guests. Its user-friendly payment interface supports EMV chip cards, NFC mobile payments and traditional swiped card transactions. SkyTab also includes the ability to split checks, add tips and offers guests their choice of an e-receipt or a paper receipt via the integrated printer.
By eliminating the need for servers to walk back and forth to a stationary POS system, SkyTab improves operational efficiency so that restaurants are able to serve more customers and turn tables faster. Waitstaff can also re-order menu items from the device, making it quick and easy to order another round of drinks or add a second appetizer. Full order-at-the-table functionality will be available soon through an upcoming software update.
In addition to payment acceptance, SkyTab also delivers unique functionality that adds enhanced value for Harbotouch's customers. Restaurant patrons will be prompted to rate their service at the end of the transaction. If the rating is below a predetermined threshold, a text message alert will be immediately sent to management. This allows the business to address unhappy guests and resolve their concerns before they leave, preventing negative online reviews. SkyTab's e-receipt capabilities also provide business intelligence advantages, allowing the restaurant to automatically populate their customer database and personalize future email marketing and loyalty campaigns.
SkyTab also integrates with Harbortouch's Lighthouse Business Management System, the company's back-end POS management and reporting portal. Lighthouse includes management tools for social media, customer engagement, loyalty and online reputation. Merchants can link their social media profiles to schedule posts, track the performance of their content and manage all their social media accounts in one place. Customer engagement tools enable businesses to set up welcome emails, promotional offers and more using built-in tools to improve customer loyalty. Businesses can also view ratings and reviews from multiple online review platforms and easily respond to customers to improve their online reputation.
---
Featured content specifically for Shift4 Payments:
Harbortouch Unveils SkyTab, Cutting-Edge Pay-at-the-Table Solution
Jon Taffer endorses Harbortouch POS