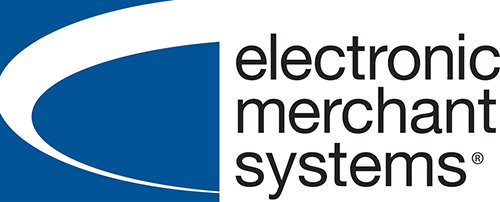 Monday, January 22, 2018 — 18:40:44 (EST)
Technavio releases global POS mobile card reader market forecast
London, Jan. 22, 2018 -- The global PoS mobile card reader market is expected to grow at a CAGR of almost 45% during the period 2018-2022, according to a new market research study by Technavio.
The report categorizes the global PoS mobile card reader market by technology (contact technology and contactless technology), by end-user (large enterprises and MSMEs), and by product (EMV and Non-EMV). The report also determines the geographic breakdown of the market in terms of detailed analysis and impact, which includes key geographies such as APAC, the Americas, and EMEA.
Save more with Technavio. Buy 2 reports and get the 3rd for free: View Technavio's latest discounts and promotions
Market driver: e-commerce sales backed by digital transactions
The global growth in e-commerce sales will be among the key factors for the adoption of PoS mobile card readers to support remote payments. It is predicted that the total retail sales will grow at a CAGR of about 18% during 2016-2020. APAC will be among the largest e-commerce markets, where the sales are expected to double during this period.
According to a senior analyst at Technavio for computing devices research, "In developed regions such as North America and Europe, digital transactions for e-commerce transactions are common. The preferred mode of payment among consumers includes credit and debit cards and PayPal. But, in developing countries such as India, cash on delivery is still a preferred option for mode of payment for online shopping."
Looking for more information on this market? Request a free sample report
Technavio's sample reports are free of charge and contain multiple sections of the report including the market size and forecast, drivers, challenges, trends, and more.
Market trend: incorporation of artificial intelligence
Digital and mobile payments are increasingly gaining traction in the supply chain of consumer goods and services. A whole new world of possibilities opens when personalized connections between customer and merchant are made available through mobile technologies and artificial intelligence (AI). Customers and merchants can interact more quickly, request more information, or make purchases when and where ever they feel most compelled. With the use of AI, the PoS mobile card readers would have already identified and verified the payment credentials.
Is your business on track for a successful future? Learn how Technavio can help
Technavio helps businesses anticipate changes in their marketplace, make proactive adjustments, and develop effective strategies to optimize their market positions.
Some of the companies in the market:
Clover Network

Electronic Merchant Systems

Etsy

First Data

eWay
The market for PoS mobile card readers is in the growth stage of the product life cycle, characterized by increasing sales, increase in profits, growing customer base, increase in the number of competitors, and decline in the cost per customer. The market is concentrated, and the competition among the existing vendors is intensifying and is anticipated to grow during the forecast period.
Get a sample copy of the global PoS mobile card reader market report free of cost
Access Technavio's continuously growing computing devices research library and find expert analysis on hundreds of markets.
About Technavio
Technavio is a leading global technology research and advisory company. Their research and analysis focuses on emerging market trends and provides actionable insights to help businesses identify market opportunities and develop effective strategies to optimize their market positions.
With over 500 specialized analysts, Technavio's report library consists of more than 10,000 reports and counting, covering 800 technologies, spanning 50 countries. Their client base consists of enterprises of all sizes, including more than 100 Fortune 500 companies. This growing client base relies on Technavio's comprehensive coverage, extensive research, and actionable market insights to identify opportunities in existing and potential markets and assess their competitive positions within changing market scenarios.
Source: Company press release.