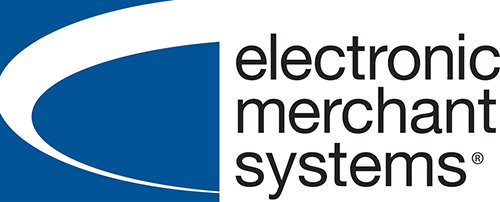 Monday, July 18, 2016 — 16:13:54 (EDT)
MWAA to honor Rich with 2016 Industry Achievement Award at July conference
Cleveland, July 7, 2016 – Consultant Deana Rich proclaimed herself "completely shocked and very humbled" upon learning that she's receiving the 2016 Industry Achievement Award at the 14th Annual Midwest Acquirers Association Conference, scheduled for July 26–28 at the Renaissance Cleveland Hotel.
Rich, who specializes in risk, fraud and compliance, found it particularly gratifying that the association is honoring her sector of the payments industry. "This is great for me personally and for all of us on the non-sales side of things," she said.

A willingness to "give back" to the industry by volunteering for committees and speaking at events makes Rich stand out from her peers, noted MWAA President Mary Winingham, who's with iStream Financial Services. "Deana's a subject matter expert and one of my favorite people in the industry," Winingham said.

Rich, who has 25 years of payments industry experience, launched Deana Rich Consulting in 2004. While still operating that business, she also formed an alliance in 2012 with Double Diamond Group to create DoubleRich. She also publishes PaymentFacilitator.com, which provides weekly news, analysis and insight.
Before establishing her consulting company, Rich held executive positions with Jettis Inc., iPayment Technologies, Beverly Hills Bancard, First Charter Bank and Bank of Los Angeles. While managing her own firm, she also worked for seven years as a senior associate with The Strawhecker Group.

Rich served on the original board of directors at the Merchant Acquirers Committee, a trade association for risk executives, and she's a past president and current vice president of the group. She has also been active in Wnet (Women's Network in Electronic Transactions) and at regional acquirers conferences.
The Electronic Transaction chose Rich as ETA Member of the Year in 2013 and Volunteer of the Year in 2011. She recently led the effort to develop the ETA Guidelines on Merchant and ISO Underwriting and Risk Monitoring, incorporating information supplied by 50 representatives of 40 companies. She is chair of the ETA Fraud and Risk Committee and serves on the ETA Government Relations and ETA Mobile Payments committees. She has also been a member of the ETA's President's Advisory Council.

The MWAA board chooses an Industry Achievement Award recipient each year, based on nominations from the trade group's members.

Past MWAA winners, beginning with the inaugural award in 2003 and continuing in order though 2015, have been Robert O. Carr, Heartland Payment Systems; Paul Green, The Greensheet; John Rante, Online Data Corp.; Dick Draper, PeriPheron Technologies; Mike Ponder, Integrity Payment Systems; Kim Fitzsimmons, First Data Corp.; Donna Embry, Payment Alliance International; Linda Perry, ISTS Worldwide; Dan Neistadt, Electronic Merchant Systems; Mark Dunn, Field Guide Enterprises and MWAA treasurer of the MWAA; Biff Matthews, CardWare International; Bob Jenisch, Digital Transactions; and Gerry Wagner, Discover Financial Services.
To register for the conference, visit https://midwestacquirers.com/MWAA-next-conference-event.php .

Source: Company press release.