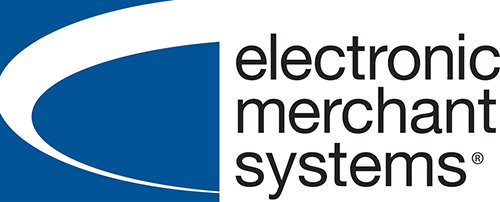 Three top payment professional challenges, solved
Electronic Merchant Systems (EMS) welcomed its first customer in 1988, when countertop terminals began replacing paper receipts. Through the years, the company continues to evolve while remaining true to its founding principles. EMS CEO Daniel Neistadt attributes the company's growth to its expanding network of talented payment professionals.
"Our mission is to lead the industry through innovative solutions and high-quality service, while increasing the financial well-being of our clients," Neistadt stated. "Working closely with agents enables us to execute on these objectives. Their expertise and close merchant relationships help us understand small and midsize business owners and deliver the timely solutions they need."
As technology companies enter the payments industry, Neistadt said payment professionals can maintain their competitive advantage by leveraging their industry knowledge and close ties to merchants. "Our agent partners are frequently first to spot new trends; they provide valuable insights to EMS product and marketing specialists," he noted. "As new entrants disrupt the market and increase competition, they only deepen our resolve to support payment professionals and remove any barriers to entry."
Payment professionals face numerous barriers every day; most describe the following as their three biggest challenges:
Challenge 1: CNP Approvals
In a study published Feb. 16, 2018, The U.S. Census Bureau of the Department of Commerce found ecommerce transactions reached $453.5 billion in 2017, a 16 percent increase over the previous year. Despite year-over-year growth in ecommerce and improvements in transaction security, many issuing banks continue to decline card-not-present (CNP) merchants. Card not present (CNP) transactions generally carry at higher risk for chargebacks than card-present transactions, which can raise a red flag during the application review process.
EMS believes an agent who has discovered a merchant opportunity, closed the sale and helped a new customer through the application process, deserves personal attention, not an automatic decline by a risk-averse bank. The company's underwriters work with multiple sponsor banks and know each bank's preferences and areas of expertise. This knowledge helps them match incoming applications with banks most likely to approve them. EMS Agent Relationship Managers advocate for agent partners, working with underwriters and executive managers to fast-track each new deal. Automated status emails keep agents notified of each application's status from receipt to approval. An online portal provides additional real-time updates, status and reports.
"We have no line item vetoes for credit scores and legitimate business types – our underwriters look at the entire deal," Matt Shepard, EVP Agent Program, explained. "EMS has been providing payment processing services for Card Not Present merchants since 1988 and we currently service tens of thousands of retail, Internet, and start-up businesses nationwide. We have multiple sponsor banks to send an application to. If one bank doesn't like it, we will see if another one will. Our company mantra is No Good Merchant Left Behind."
Challenge 2: Agent Support
Customer service is a companywide effort at Electronic Merchant Services, and its service commitment is reflected in every merchant, ISO and agent relationship. We go in to each merchant interaction with two goals – solve the issue and solve the customer so our agents do not have any "fence-mending" to do. The company's Agent Relationship Management team has more than fifty years of collective experience. From sales support to tech support to residual expertise, they are an agent's one stop shop.
"I built a solid foundation of skills, knowledge and experience in my 8 years working in EMS' customer service, and technical support departments," stated Thomas "Ace" Shorter, Agent Relationship Manager. "I value every merchant account that our agents trust us with and I strongly believe every account is important no matter how big or small. I believe our time, focus and dedication prevents merchants from switching to another processor and I strive to build long-lasting partnerships for EMS."
Following are our additional service guarantees:
Sundown Policy – All emails and phone calls are answered by end of day
The Buck Stops Here – EMS will get you the right answer whether the individual you contact knows it or they have to research and get back to you.
Key Account Relationship Team – Dedicated Client Services team designed to serve the agents with any current processing merchant issue
24/7/365 Client Service Access
Challenge 3: Portfolio Management
Transparency is key to success and a core value at EMS. The company's MyPortfolio is a comprehensive suite of agent portfolio tools. Designed to help agents grow their merchant portfolios, the back-office tool adds transparency to each facet of an agent's business.
MyPortfolio is a powerful, flexible portfolio management system that is simple to use. ISOs and agents can use the residual hierarchy module to manage multiple residual streams and merchant lifecycles. The suite offers real-time tracking, client service ticket notifications and automated applications with electronic signatures.
"With EMS' MyPortfolio you can gain unique insights into merchant portfolios, helping you identify critical opportunities to mitigate churn, determine profitability, and proactively manage your accounts, said Louis LaMarca, Agent Relationship Manager. "And because we understand that transparency is the key to success, we're able to provide you the most complete and current data for your specific business needs."
Following are additional features:
Online portal accessible anywhere and any device.
Detailed residual reporting that drills down all the way to the interchange levels
Create new deals and send for DocuSign with no need to print and scan back to us to process the deal
Track your deal statuses online for all submitted new deals
Automated notification of new Client Service tickets for your merchants
Online access to all your existing merchant's Client Service tickets
Online access detailing your merchants' transactions and statements
Access to merchant paperwork
Training and sales materials at the tip of your finger
Customizable marketing material able to be edited to meet your business needs
EMSUniversity - a full suite of training and sales tools that includes a digital app allowing you to have customer-facing slide decks, videos and brochures resident on your iPad or tablet.
Grow with us
January 2018 marked a new milestone for Electronic Merchant Systems, with the opening of a new corporate headquarters in downtown Cleveland. Neistadt said he was attracted to the historic 250 West Huron building, noting its central location and additional space will support the company's continuing growth. EMS sales offices across the country serve tens of thousands of retail, internet, and start-up businesses, processing $3 billion in annual transaction revenue. Electronic Merchant Systems has a vested interest in the health, happiness and growth of the local and national communities it serves. Its local community support includes Coach Sam's Inner Circle Foundation, Cornerstone of Hope, the Greater Cleveland Food Bank, Providence House, the Cleveland Indians Community Partners program, and the Cleveland Browns / U.S. Marines Toys for Tots program.
In the merchant services business, partnering with the right company is the most important business decision you will make. At Electronic Merchant Systems, we know our success is directly tied to our ISO and Agent community. That is why our agent contracts are customizable, transparent and without obstacles to allow you to build your portfolio. Together, we can continue to lead the merchant service industry with innovative programs, personalized support and unprecedented customer service.
---
Featured content specifically for Electronic Merchant Systems:
Agent-Next Processing: Take your success to a whole new level
Electronic Merchant Systems' Agent Program Puts You First
Agent-First Processing, Part 6: Transparency & Frequent Communication
Agent-First Processing, Part 5: Expedited Funding
Agent-First Processing, Part 4: Premium Product Suite
Agent-First Processing, Part 3: Portfolio Management & Reporting
Agent-First Processing, Part 2: Fast-Track Your Deals
Agent-First Processing, Part 1
Profit as you grow in merchant services
Improve Your Trade Show ROI with Social Media