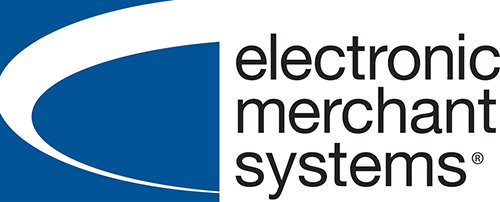 Electronic Merchant Systems' Agent Program Puts You First
At Electronic Merchant Systems (EMS), we provide Agents with focused, dedicated support because when you succeed, we succeed. In our latest featured articles, we've explored the concept of Agent-first processing and the many ways we promote Agent success.
If you missed one of these articles or need to refresh your memory, scroll down this page to the "featured content specifically for Electronic Merchant Systems" list. Here you can click through and view each article in its entirety.
In case you don't have time to read through the articles right now, here is an overview of the topics explored:
Fast-Tracking Your Deals: You deserve to know the status of every deal - from the time you submit it until the approved account goes live. Tracking each deal from a secure portal and having access to underwriting will help you manage both your business and your new customer's expectations.
Better Portfolio Management and Reporting: You're entitled to detailed, transparent, accessible reporting of your anticipated residual income, along with details regarding lifetime residuals. Our solid portfolio management solution, MyPortfolio, provides unique insights into your merchant portfolio. This innovative online tool can help you identify critical opportunities to mitigate churn, determine profitability, and proactively manage your accounts.
Premium Product Set: A full suite of products and services addresses the requirements of all sales opportunities, whether you're working with retail or card not present merchants. Value-added products can open the door to more deals. Products like payment gateways, gift & loyalty cards, mobile processing, responsive web design, and more are valuable tools to add to your sales arsenal.
Expedited Funding: If you had to choose, would you rather have that hard-earned money in your pocket today, or next week? Most credit card processors fund transactions in two or three business days. EMS, however, offers an Expedited Funding program, which allows merchants batching transactions by 11:00 pm (EST) to see the funds arrive at their bank as early as 6:00 am (EST). Same-day funding like this improves cash flow, operational efficiencies, and access to working capital. It also takes the stress out of meeting payroll demands, purchasing inventory, and satisfying business expenses.
Transparency and Frequent Communication: Merchant questions and issues don't adhere to a 9 to 5 schedule. Problems can arise at all hours of the day, any day of the week, so it's essential to have reliable support. EMS' 24/7/365 support is a lifeline for you and your merchants. Our customer support professionals are trained to handle questions, overcome challenges, and educate merchants on payment acceptance and the value-added solutions we offer. After bringing the deal to the table, you can assure long-term residuals by offering value-added services like these.
In an industry defined by innovation, phrases like "digital-first," "mobile-first," and "customer-first" are popular. Isn't it time to put Agents first? After all, where would the payments industry be without the talented, courageous people who go and get the business every day? It's your determination, ingenuity, and stamina that fuels our industry's growth, year after year.
Choose the Agent-First Processing Provider
Electronic Merchant Systems has been helping Agents reach their full potential since 1988. Technology and business models are always changing, but our Agent-first model has stood the test of time.
We know today's Agents are sophisticated entrepreneurs, not yesterday's "feet on the street." You expect more from your processing partners, and rightfully so. If your current provider is falling short on any of their service promises or if you're not feeling challenged in your current role, maybe it's time to consider a change.
Ideally, your partner will not only meet your needs today but anticipate your needs tomorrow. In this ever-changing industry, EMS offers everything you need and more. As the industry advances, we shall constantly strive to meet your needs and help you grow your merchant portfolio.
We believe a service promise should be more than the same old laundry list you've seen from other processors. We are committed to your success because our success as an organization begins with you. Visit emsagent.com today to learn more about becoming the next EMS Agent.
---
Featured content specifically for Electronic Merchant Systems:
Agent-Next Processing: Take your success to a whole new level
Electronic Merchant Systems' Agent Program Puts You First
Agent-First Processing, Part 6: Transparency & Frequent Communication
Agent-First Processing, Part 5: Expedited Funding
Agent-First Processing, Part 4: Premium Product Suite
Agent-First Processing, Part 3: Portfolio Management & Reporting
Agent-First Processing, Part 2: Fast-Track Your Deals
Agent-First Processing, Part 1
Profit as you grow in merchant services
Improve Your Trade Show ROI with Social Media