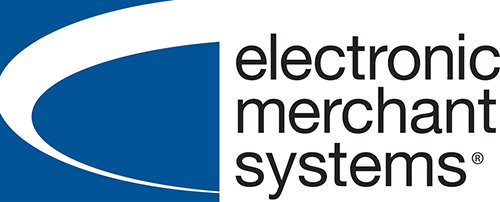 Agent-First Processing, Part 6: Transparency & Frequent Communication
When it comes to the world of merchant services, it's important to understand what the right processing relationship can do for you.
For example, think about the relationship between a real estate agent and a broker. When considering a partnership, the real estate agent looks for a few key things, including: the opportunity for a slick headshot, great compensation, flexibility, and access to technology. Take away the headshot, and the relationship between an Agent and their merchant services partner is quite similar.
If you're an experienced Agent who has worked in the payments industry for a while, you already have an idea of what to look for in a good merchant services partner. Your partner needs to be:
Responsive
Flexible
Innovative
Easy to work with
Committed to customer service
Focused on offering impactful solutions
These traits are important for your partnership and for your reputation. After all, you will be the one selling the merchant services solutions to business owners. That means, when you partner with a merchant services provider as an Agent, you become a face of that company. In turn, that company should become your support and focus on putting your success first.
Does your current provider offer the frequent communication and transparency you need to succeed? If you feel this service is lacking in your current partnership, it may be time to search for a new merchant services provider. In this post, we'll break down "transparency" and "clear communication" to define what they should look like in an Agent-first processing relationship. Let's get started.
Transparency
Transparency is a popular buzzword in the business world, which can be defined as "the quality of having thoughts, feelings, or motives that are easily perceived". In your partnership with a merchant services provider, transparency should go beyond simply receiving clear and concise answers about the terms of your contract.
You want (and should expect) to see tangible data to help you both analyze and optimize your business. A partner who values transparency will also help you understand the terms of your contract and any unfamiliar industry jargon.
In short, you want the power to take an in-depth look at the numbers driving your business. Therefore, you need a partner equipped with reporting tools that allow you to recognize and understand valuable data sets hidden in plain sight.
Electronic Merchant Systems truly values transparency, which is why we offer MyPortfolio. MyPortfolio is an online Agent portal that allows you to easily manage every aspect of your portfolio. It includes helpful reporting features, real-time deal tracking, deal paperwork and requirements, and much more. Check out Agent-First Processing, Part 3 below to learn more about MyPortfolio.
Clear Communication
Have you ever reached out to your current provider to check on the status of a pending deal, only to be politely brushed off? Or, even worse, completely ignored? If you find that too often your calls or emails to your provider go unanswered, you are not receiving the attention and communication you deserve.
Offering clear, consistent communication is part of maintaining transparency. The two go hand-in-hand, or at least they should.
At Electronic Merchant Systems, we are committed to offering our Agents clear communication at every stage. When you submit a deal as an EMS Agent, you'll receive automated daily emails notifying you of its progress. All pertinent information for your deals is also available in MyPortfolio.
Too busy to stop and peek at your deal information in the online portal? No problem. You can either glance at your daily automated email or give your dedicated Agent Relationship Manager a quick call. He or she adheres to a "Sundown Policy", meaning they will respond to every call or email before end of day.
Communication is a priority for you, which makes it a priority for us.
More Than Just "Talk"
If your current provider is falling short on any of their service promises or if you're not feeling challenged in your current role, maybe it's time to consider a change.
Ideally, your partner will not only meet your needs today but anticipate your needs tomorrow. In this ever-changing industry, Electronic Merchant Systems offers everything you need and more. As the industry advances and you grow your merchant portfolio, we will continue to put your success first.
At Electronic Merchant Systems, we believe a service promise should be more than the same old laundry list you've seen from other processors. We are committed to your success because our success as an organization begins with you. In this series, we've explored the most important criteria to look for in a processing partner and how each standard can help you grow and scale. We hope you will find the information in these six articles helpful as you continue to accomplish your goals and achieve success.
---
Featured content specifically for Electronic Merchant Systems:
Electronic Merchant Systems' Agent Program Puts You First
Agent-First Processing, Part 6: Transparency & Frequent Communication
Agent-First Processing, Part 5: Expedited Funding
Agent-First Processing, Part 4: Premium Product Suite
Agent-First Processing, Part 3: Portfolio Management & Reporting
Agent-First Processing, Part 2: Fast-Track Your Deals
Agent-First Processing, Part 1
Profit as you grow in merchant services
Improve Your Trade Show ROI with Social Media