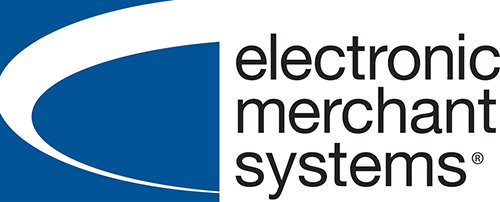 Agent-First Processing, Part 5: Expedited Funding
Imagine with us, for a moment.
You're the owner of a small shoe store in your hometown. As winter weather hits, your customers are hurrying in for boots, socks, toe warmers, and more to keep their feet warm in the ice and snow. After a long day of sales, you finally close up shop for the night and take a look at the books. You did great today! It looks like you'll even have enough left to take your spouse out for a nice dinner.
If you had to choose, would you rather have that hard-earned money in your pocket today, or next week?
Of course, you'd pick today. And that's why Electronic Merchant Systems offers Expedited Funding.
Truly Fast Funding for Your Merchants
Most credit card processors claim to have fast funding, because it's a huge selling point for merchants. However, these processors often fund transactions in one to two business days, which is too long when there are payroll deadlines and bills to pay.
With EMS' Expedited Funding, your merchants can have their money in their bank on the same day they earn it. This helps them enhance working capital and takes the stress out of meeting payroll demands, purchasing inventory, and satisfying other business expenses. Keep reading for an inside look at how the program works.
How it Works
Our goal with this offering is to empower merchants to improve cash flow and operational efficiencies.
Through this program, merchants batching transactions by 11:00 pm (EST) will see the funds arrive at their bank as early as 6:00 am (EST). EMS understands that 11:00 pm (EST) batch time might not work for all businesses, especially those on the west coast, so we have also set up a 5:00 am (EST) batch time. This allows merchants that batch by 5:00 am (EST) to receive the funds at their bank by 12 noon (EST) the same day. For west coast merchants, that means if they batch out by 2:00 am (PST), they will receive their funds at the bank by 9:00 am (PST) that morning.
These Expedited Funding times are the absolute fastest in the industry. It's a huge selling point for our Agents and gives them a highly competitive selling advantage. By becoming an EMS Agent, you can also benefit from this competitive advantage and use it to grow your portfolio.
More Than Just Talk
If your current processing partner is falling short on any of their service promises or if you're not feeling challenged in your current role, maybe it's time to consider a change. As you evaluate processing relationships, consider each provider's promises. If they say they deliver fast funding, is it actually fast? Will your merchants see their hard-earned money in their account today, or three days from now?
Ideally, your partner will not only meet your and your merchants' needs today but anticipate them for tomorrow. Electronic Merchant Systems focuses on providing Agent-first solutions that offer everything you need to be successful. As the industry advances, we will continue to strive to exceed your expectations and help you grow your merchant portfolio.
We believe a service promise should be more than the same old laundry list you've seen from other processors. We are committed to your success because our success as an organization begins with you. Check out the other posts in this series to learn about the most important criteria to look for in a processing partner, and how each one can help you grow and scale.
---
Featured content specifically for Electronic Merchant Systems:
Electronic Merchant Systems' Agent Program Puts You First
Agent-First Processing, Part 6: Transparency & Frequent Communication
Agent-First Processing, Part 5: Expedited Funding
Agent-First Processing, Part 4: Premium Product Suite
Agent-First Processing, Part 3: Portfolio Management & Reporting
Agent-First Processing, Part 2: Fast-Track Your Deals
Agent-First Processing, Part 1
Profit as you grow in merchant services
Improve Your Trade Show ROI with Social Media