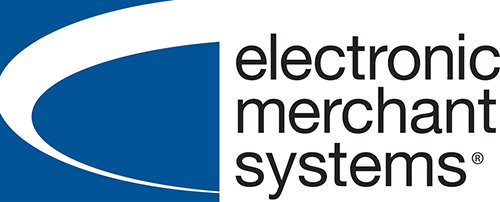 Agent-First Processing, Part 4: Premium Product Suite
Partnering with a merchant services provider that offers a full suite of products and services is key to maximizing every opportunity you come across as an Agent. What does your current provider bring to the table? Do they offer a product line diverse enough to serve a small bookstore, food truck, online-only retailer, and fine dining room?
Without access to a diverse product line that can serve all these merchant types and more, you're selling yourself short. You need to partner with a provider who offers all the innovative solutions necessary to thrive in the digital age, and more! Electronic Merchant Systems has the premium product suite you need to succeed.
Here are some of the innovative options we offer:
Point of Sale Systems
MaxxPay®

MaxxPay is a cloud-based point of sale solution designed to seamlessly connect an entire store with its customers. With multiple variations (Premier, Pro, and Mini) available, this simple payment processing solution is scalable for any small business. Visit emscorporate.com/maxx-pay to read unique feature highlights for this solution.

Total Touch® Total Touch is an easy-to-use restaurant software designed to serve all restaurant concepts, from pizzerias to fine dining rooms. Its unique features and simple interface make this the ideal solution for any restaurant looking to improve management and grow profits. Learn more about Total Touch at totaltouchpos.com.
Mobile Payment Acceptance Solutions
EMSmobile
EMSmobile is a simple, yet powerful front and back-office payment acceptance method for any small business. This mobile payment processing solution empowers a merchant's phone, tablet, or computer to accept payments anytime, anywhere. Plus, it's supported by our powerful Virtual Terminal technology. Read more about EMSmobile at www.emscorporate.com/ems-mobile.
Payment Gateway Virtual Terminals
A Virtual Terminal is an interface built into a Payment Gateway. Its impressive technology empowers a merchant to run their Gateway as if it were a credit card terminal from their computer, tablet, or mobile device. Plus, the Virtual Terminal is browser-based, which means merchants can access this essential business tool on any web-enabled device.
Additional features of a Payment Gateway equipped with a Virtual Terminal include:
Cloud-based, real-time transaction processing
Full PCI-compliance for payment security
Unlimited users and permission-based employee access
Advanced reporting and data capture
Secure card storage for re-use
Recurring payment features
Email invoicing and customized receipts
Learn more at emscorporate.com/payment-gateways.
eCommerce Solutions
EMS offers innovative eCommerce solutions for all business needs. Whether your merchant is looking to establish their web presence, add a store to their existing website, or even enable payments for an existing online store, we have the tools to help. Read more at emscorporate.com/web-design.
Value-Added Products & Services
We also offer value-added products to help you expand your sales arsenal and open the door to even more potential deals.
Responsive Web Design

Our in-house creative professionals design and develop mobile-friendly, responsive websites that adapt across desktop, tablet, and mobile devices. We have the tools and expertise to help your merchants provide a consistent and contextually relevant user experience for their customers. We also offer web hosting services to give your merchants virtual real estate on the web. Read more at emscorporate.com/web-design.

Gift & Loyalty Cards

Our creative team also specializes in creating unique gift and loyalty card designs to keep customers engaged with your merchant's business. Gift and loyalty cards make valuable add-ons to any merchant services sale. They give merchants the opportunity to increase profits and gain new loyal customers.
More Than Just Talk
If your current provider is falling short on any of their service promises or if you're not feeling challenged in your current role, maybe it's time to consider a change. As you evaluate processing relationships, review each provider's products and services. How would you rate each prospective partner on the diverse product suite above? Ideally, your partner will not only meet your needs today but anticipate your needs tomorrow. In this ever-changing industry, Electronic Merchant Systems offers everything you need and more. As the industry advances, we strive to meet your needs and help you grow your merchant portfolio.
At Electronic Merchant Systems, we believe a service promise should be more than the same old laundry list you've seen from other processors. We are committed to your success because our success as an organization begins with you. In this series, we'll explore the most important criteria to look for in a processor partner and how each one can help you grow and scale.
---
Featured content specifically for Electronic Merchant Systems:
Agent-Next Processing: Take your success to a whole new level
Electronic Merchant Systems' Agent Program Puts You First
Agent-First Processing, Part 6: Transparency & Frequent Communication
Agent-First Processing, Part 5: Expedited Funding
Agent-First Processing, Part 4: Premium Product Suite
Agent-First Processing, Part 3: Portfolio Management & Reporting
Agent-First Processing, Part 2: Fast-Track Your Deals
Agent-First Processing, Part 1
Profit as you grow in merchant services
Improve Your Trade Show ROI with Social Media