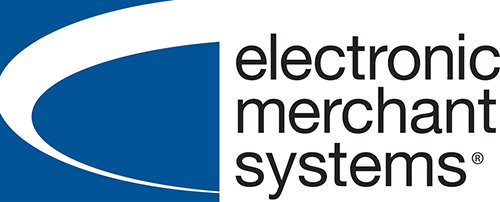 Agent-First Processing, Part 3: Portfolio Management & Reporting
Amidst the COVID-19 pandemic, businesses across many industries have proven that they are committed to putting customers first. For example, grocery stores added one-way signs to their aisles and began sanitizing carts between each use. Car dealerships started embracing online sales, digital financing, and contactless deliveries. Restaurants and retail stores began offering in-store pickup, curbside pickup, and delivery options. In many ways, these businesses have shown that they value their customers far more than the "status quo".
Through highs and lows, your processing partner should show how much they value your partnership by offering agent-first solutions and support. As an agent, do you feel valued by your processing partner? Is your partner committed to providing innovative tools and resources to help you grow your business, or are they more interested in maintaining the "status quo"?
Electronic Merchant Systems has been helping agents achieve their business goals since 1988. We believe in taking an agent-first approach to our partnerships with savvy, motivated individuals like you. Our Agents are an integral part of our team, and we are committed to providing them with the support, tools, and resources they need to succeed. Keep reading to learn about two of the tools we provide.
Unique Tools for Agent Success
In our experience, two major priorities for Agents are clear, accessible reporting and portfolio management support. We hear and understand these needs, which is why we have built agent-first solutions for both.
Reporting
We've found that all too often agents feel ignored by their processing partners. When they reach out to check the status of a deal or have questions about the process, their processor never responds to their request. This leaves the agent feeling frustrated, confused, and even expendable.
At EMS, we follow an agent-first model when it comes to our deal processes. We believe you are entitled to detailed, transparent, accessible reporting and frequent communication on the status of your pending deals. To support this, we offer the following to every EMS Agent:
Agent Relationship Manager: EMS Agents receive the individualized support of a dedicated Agent Relationship Manager. These professionals are here to help you with whatever you need and answer any questions you may have. Your Relationship Manager will also adhere to a "Sundown Policy", meaning they will respond to every call or email before the end of the day.
Deal Tracking: EMS offers multiple options for real-time deal tracking, so you'll never miss an update on a pending deal. We'll send you daily automated emails to help you keep an eye on how things are going. You can also use the dynamic reporting tools available in MyPortfolio to access the information you need immediately. Become an EMS Agent and you'll never have to wonder about the status of a deal again.
MyPortfolio Reports: We believe that detailed, intuitive reporting should be the norm, not the exception. Through MyPortfolio, EMS Agents can access the unique reports they need anytime, anywhere. All you need is an internet connection to access this secure online portal. We'll explore this tool deeper in the next section.
Portfolio Management
A complete portfolio management solution provides unique insights into your merchant portfolio and can help you identify critical opportunities to mitigate attrition, determine profitability, and proactively manage your accounts. EMS Agents have the opportunity to access one of the most innovative Agent portfolio management solutions in the industry, MyPortfolio.
MyPortfolio is an intuitive portfolio management system, housed completely online. It is designed to help you complete many essential tasks and track all the information you need to help you grow your business. Here are some of the things you can accomplish with MyPortfolio:
Complete applications online (using DocuSign) with an API that integrates to your CRM.
Create and manage a hierarchy structure for sub-agents.
Easily access the most current paperwork and deal requirements.
Monitor and analyze detailed reports on your residual payments.
Obtain and process everything you need to close deals quickly and securely.
Access real-time deal tracking from anywhere with an internet connection.
To learn more about our deal process and the ways MyPortfolio can serve your business, click here.
More Than Just Talk
If your current provider is falling short on any of their service promises or if you're not feeling challenged in your current role, maybe it's time to consider a change. As you evaluate processing relationships, review each provider's products and services. How would you rate each prospective partner on the deliverables above?
Ideally, your partner will not only meet your needs today but anticipate your needs tomorrow. In this ever-changing industry, Electronic Merchant Systems offers everything you need and more. As the industry advances, we strive to meet your needs and help you grow your merchant portfolio.
At Electronic Merchant Systems, we believe a service promise should be more than the same old laundry list you've seen from other processors. We are committed to your success because our success as an organization begins with you. In this series, we'll explore the most important criteria to look for in a processor partner and how each one can help you grow and scale.
---
Featured content specifically for Electronic Merchant Systems:
Agent-First Processing, Part 3: Portfolio Management & Reporting
Agent-First Processing, Part 2: Fast-Track Your Deals
Agent-First Processing, Part 1
Profit as you grow in merchant services
Improve Your Trade Show ROI with Social Media