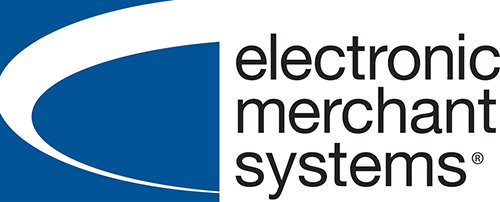 Agent-First Processing, Part 2: Fast-Track Your Deals
Electronic Merchant Systems (www.emscorporate.com), has been helping agents reach their full potential since 1988. Technology and payments industry trends are always changing, but our agent-first model has stood the test of time. We recognize that today's agents are talented entrepreneurs, not yesterday's "feet on the street." Agents deserve to know the status of every deal, from submitted application to account approval.
EMS Agents have the tools, support, and technology they need to efficiently manage the entire deal process. For example, our Agents can use MyPortfolio to manage their growing portfolios and create custom reports for subagents and partners. MyPortfolio is a secure agent portal and technology suite that provides a transparent, single-access view of their enterprise, affiliates, and customer accounts.
"The key to agents' success is the support that acquirers give them," said Matt Shepard, Executive Vice President, Agent Channel, at EMS. "MyPortfolio is a total back-office tool that improves and simplifies portfolio management."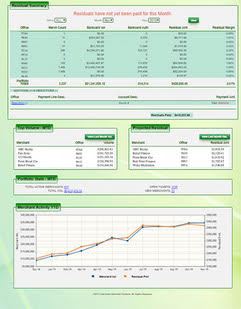 Track All Deals
EMS Agents have complete transparency throughout the entire deal process as well as easy access to current paperwork and deal requirements. Read on for and inside look at the process, features, and benefits of MyPortfolio:
Once Submitted:
EMS expedites the deal process by immediately performing background and verification checks on each incoming merchant application. We also continuously notify agents of a deal's status through MyPortfolio and twice-daily email notifications. The system will flag any peculiarities on an account, alerting the underwriting team to contact the merchant and keep the process moving forward. All retail deals are put through an auto-approval process for instant approval, as long as they meet underwriting requirements.
Once Approved:
EMS Agents receive email notifications any time a merchant calls Client Services. Many companies want the agent out of the process once a deal is installed, but not EMS. Our focus is on building mutually profitable, long-term relationships, so we prefer to keep our Agents informed during all steps of the process.
With MyPortfolio, EMS Agents have more control over their portfolios. For example, MyPortfolio gives agents the power to open their own service tickets on behalf of their merchants. This simplifies and expedites the entire process for both agents and their merchants.
Win More Deals
MyPortfolio users can see the entire customer lifecycle, from acquiring new merchants to creating customized reports for subagents and partners. It is designed to help agents manage their business and promote essential growth by empowering them to:
Accelerate Approvals: EMS Agents can speed up the application process with features such as 'Pricing Profiles' and 'Add Location'. They can also expedite online applications by using DocuSign.
Gain Control: Having a ready-made, high-quality agent portal is a cost-effective alternative to expensive, time-consuming homegrown systems and third-party solutions.
Build and Scale: Dynamic reporting tools enable agents to audit residuals down to the penny and view the status of customer service tickets in real time. Configurable hierarchies and permission levels facilitate residual audits and service tracking for subagents or referral partners.
Promote Your Brand: "MyPortfolio's dynamic tools and multi-tier commission feature help ISOs simplify managing subagent portfolios," Shepard added. ""They can maintain consistent branding with their sub-ISOs, who will see their company name and not the Super ISO," he explained.
More Than Just Talk
If your current provider is falling short on any of their service promises or if you're not feeling challenged in your current role, maybe it's time to consider a change. As you evaluate processing relationships, review each provider's products and services. How would you rate each prospective partner on the six deliverables above?
Ideally, your partner will not only meet your needs today but anticipate your needs tomorrow. In this ever-changing industry, Electronic Merchant Systems offers everything you need and more. As the industry advances, we strive to meet your needs and help you grow your merchant portfolio.
At Electronic Merchant Systems, we believe a service promise should be more than the same old laundry list you've seen from other processors. We are committed to your success because our success as an organization begins with you. In this series, we'll explore the most important criteria to look for in a processor partner and how each one can help you grow and scale.
---
Featured content specifically for Electronic Merchant Systems:
Electronic Merchant Systems' Agent Program Puts You First
Agent-First Processing, Part 6: Transparency & Frequent Communication
Agent-First Processing, Part 5: Expedited Funding
Agent-First Processing, Part 4: Premium Product Suite
Agent-First Processing, Part 3: Portfolio Management & Reporting
Agent-First Processing, Part 2: Fast-Track Your Deals
Agent-First Processing, Part 1
Profit as you grow in merchant services
Improve Your Trade Show ROI with Social Media