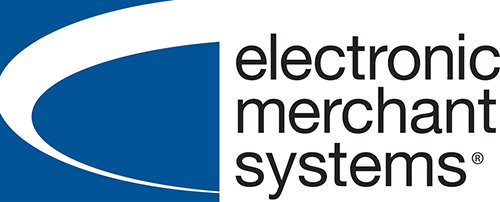 Agent-First Processing, Part 1
In an industry defined by innovation, phrases like "digital-first," "mobile-first," and "customer-first" are popular. But, isn't it time to put agents first? After all, where would the payments industry be without the talented, courageous people like you who go and get the business every day? It's your determination, ingenuity, and stamina that fuels our industry's growth, year after year.
Selling merchant processing solutions can be rewarding in many ways. A career as an independent agent gives you the freedom to work where you want, when you want, all while making as much money as you want. It also provides the satisfaction of helping fellow business owners during difficult times. Throughout the COVID-19 pandemic, agents have been assisting small and midsized businesses in need. You have deployed eCommerce and social distance compliant solutions and even helped merchants secure federal loans and working capital.
As an agent, you likely chose this business for its top three tangible benefits: (1) quality of life, (2) quality of occupation, and (3) unlimited income potential. You may have also been attracted to the intangible benefits, such as: (1) making a difference for a growing number of businesses in a community or vertical industry, and (2) being at the epicenter of technology innovation, where there is always something new to explore.
From Feet-on-Street to Hands-On
Electronic Merchant Systems (www.emscorporate.com), has been helping agents reach their full potential since 1988. Technology and business models are always changing, but our agent-first model continues to stand the test of time.
We know today's agents are sophisticated entrepreneurs, not yesterday's "feet on the street" salespeople. You demand more from your processing partners. Some frequent complaints we hear from agents about their former processors are a high percentage of declines, confusing and non-transparent residual reporting, lackluster product suites and portfolio management tools, and a serious lack of agent-first service.
These concerns are valid. Each of the following essentials can directly impact your bottom line:
Deal Process: At EMS, we believe you deserve to know the status of every deal from the time you submit it until the approved account goes live. That's why we provide innovative tools to give you visibility into the entire deal process. Tracking each deal from a secure portal and having access to underwriting will help you manage both your business and your new customer's expectations. Additionally, you will receive twice daily email updates on the status of your deals.
More Approvals: You work hard to develop relationships with business owners and secure deals. Your expectations should be that your processor will approve the merchant and get them up and running quickly. This is contingent on the processors sponsor bank(s). EMS partners with 5 Sponsor Banks and we are always adding more to make sure all good merchants get approved.
Better Reporting: You're entitled to and should demand detailed, transparent, accessible reporting to help you manage your portfolio. Residual reporting that is easy to read and provides enough detail to reconcile your residuals to the penny should be the norm, not the exception. Does your reporting provide detail down to the interchange level? Does your reporting have hierarchy for management of sub-agents or partner relationships? With Electronic Merchant Systems, you will receive these and much more.
Better Portfolio Management Tools: A complete portfolio management solution provides unique insights into your merchant portfolio, helping you identify critical opportunities to mitigate attrition, determine profitability, and proactively manage your accounts.
Premium Product Set: A full suite of products and services is key to maximizing each and every opportunity you come across. Value-added products can open the door to more deals. Products like payment gateways, gift cards, mobile POS solutions, loyalty programs, and responsive websites are valuable tools for your sales arsenal.
Accelerated Funding: Accelerated funding gives merchants quick access to their funds and empowers them to better manage their business. Most credit card processors fund transactions in two or three business days, but EMS offers accelerated funding. Merchants that batch out by 5 AM will have their funds at their bank by noon on the same day. Same-day funding improves cash flow, operational efficiencies, and access to working capital. This takes the stress out of meeting payroll demands, purchasing inventory, and satisfying business expenses.
Responsiveness is Key: A key component of your success is the responsiveness of your processor. A concern or issue of yours and/or your merchants deserves a quick response. Here at Electronic Merchant Systems, we believe in the 'Sundown Policy'. This means all calls and all emails will be responded to on the same day. Even if we don't have the answer yet, we will acknowledge the request and let you know we are working on the resolution.
More Than Just "Talk"
If your current provider is falling short on any of their service promises or if you're not feeling challenged in your current role, maybe it's time to consider a change. As you evaluate processing relationships, review each provider's products and services. How would you rate each prospective partner on the above 6 deliverables?
Ideally, your partner will not only meet your needs today but anticipate your needs tomorrow. In this ever-changing industry, Electronic Merchant Systems offers everything you need and more. As the industry advances and you grow your merchant portfolio, we will continue to strive to meet your needs.
At Electronic Merchant Systems, we believe a service promise should be more than the same old laundry list you've seen from other processors. We are committed to your success because our success as an organization begins with you. In our upcoming series, we'll explore the most important criteria to look for in a processor partner and how each standard can help you grow and scale.
---
Featured content specifically for Electronic Merchant Systems:
Agent-First Processing, Part 1
Profit as you grow in merchant services
Improve Your Trade Show ROI with Social Media