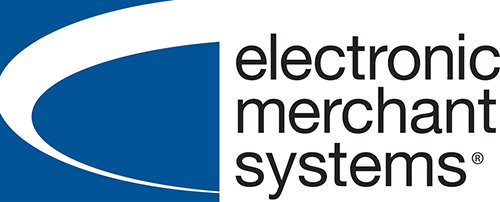 Profit as you grow in merchant services
Selling merchant processing systems can be rewarding in many ways. In addition to having the freedom to decide when and where you work and how much compensation you receive, there's the satisfaction that comes with being personally involved with your community. Each new day brings new opportunities to help small business owners stay ahead of their competitors.
If you're not feeling challenged in your current role, maybe it's time to consider a change. The merchant services profession offers many tangible benefits: the ability to earn competitive bonuses and commissions and work at your own pace, and the intangible benefits of making a meaningful difference for a growing number of businesses in a community or vertical industry.
The merchant services trade is ever-changing, providing numerous opportunities for professional growth. As you continuously expand your industry knowledge, you will also improve your time management, sales planning, technical and social networking skills. Additionally, you'll learn to protect merchants and consumers at the point of purchase, which will make you a better consumer.
A position selling merchant processing solutions will make a difference in three important areas: (1) quality of life, (2) quality of occupation, and (3) unlimited income potential. Your work-hard, play-hard lifestyle will reward you with a competitive income structure while giving you the freedom to be your own boss as you carve out your niche in the payments industry.
Here are a few important factors that you should evaluate when choosing an Agent program:
Transparent agent contracts
Picking a partner is one of the most important decisions you can make for your business, so look for a partner that understands that they have to earn your business every day. Read every contract thoroughly. When you compare programs, you need to consider the language of the agent agreement and the Schedule A. You should fully understand the residual split, your anticipated monthly income, and details regarding lifetime residuals. After all, you should be able to grow your business on your own terms.
If you can't understand the contract, the provider lacks much-needed transparency. You cannot excel as a merchant services reseller if you do not understand the commission structure and how to optimize your business. Search for programs that clearly define program details and back up their claims with evidence.
Portfolio management solutions
Transparency is also the key to success for the Portfolio Management System you are provided. A solid solution provides you with unique insights into your merchant portfolio, helping you identify critical opportunities to mitigate churn, determine profitability, and proactively manage your accounts.
A superior solution provides detailed residual reporting that drills down all the way to interchange levels; tracks your deal statuses online for all submitted new deals; automates notification of new customer service tickets for your merchants; includes a multi-tier commissions module that will help you streamline the complete lifecycle for managing portfolios delivered through sub-agents.
Formidable product set
There are many ways that businesses process payments and drive customers through their doors or website. Make sure your partner has a full suite of products and services that fulfill the requirements of all of your opportunities whether they are retail or card not present merchants, since quite often it is not just about processing rates.
Sure it is the payment processing you are after, but value-add products are often the door opener to the deal. Products like payment gateways; gift cards; mobile POS; loyalty programs; responsive web design, will be valuable tools in your sales arsenal.
Accelerated funding
Accelerated funding allows merchants quick access to their credit card transaction funding. Most credit card processors fund transactions in two or three business days, but others offer accelerated funding whereas merchants that batch out by 5 am will have their net sales receipts in their bank account by noon on the same day.
Accelerated Funding improves cash flow and operating efficiency. Having same-day access to your funds enhances working capital and takes the stress out of meeting payroll demands, purchasing inventory, or any other business expenses that need to be paid.
24/7 support
Merchants have problems at all hours of the day, as well as on weekends, so make sure there is a lifeline always available for your merchants. It is advisable to dig a little deeper to determine if your partner's support desk is in-house or outsourced since you will definitely see a difference in the level of service provided by in-house help desks.
Make sure that the support team is trained to handle questions, overcome challenges, and educate merchants on payment acceptance as well as the value-added solutions they may offer. Bringing the deal to the table is the first step but getting your merchants processing using value-added services is how you assure long-term residuals.
About Electronic Merchant Systems:
Electronic Merchant Systems (www.emscorporate.com), has been helping Agents realize their full potential since 1988. Headquartered in Northeast Ohio, with sales offices across the country, EMS provides trouble-free deployment of customizable payment applications to increase business profitability. EMS serves tens of thousands of retail, internet, and start-up businesses nationwide, processing over $3 billion in annual payment card transactions. EMS, a recognized payments industry leader and brand, increases its clients' financial wellbeing through its innovative suite of business solutions, high-quality service and professional employees. Our mantra of "no good merchant left behind" is backed by our thorough understanding of the unique needs of both retail and card not present merchants.
---
Featured content specifically for Electronic Merchant Systems:
Electronic Merchant Systems' Agent Program Puts You First
Agent-First Processing, Part 6: Transparency & Frequent Communication
Agent-First Processing, Part 5: Expedited Funding
Agent-First Processing, Part 4: Premium Product Suite
Agent-First Processing, Part 3: Portfolio Management & Reporting
Agent-First Processing, Part 2: Fast-Track Your Deals
Agent-First Processing, Part 1
Profit as you grow in merchant services
Improve Your Trade Show ROI with Social Media