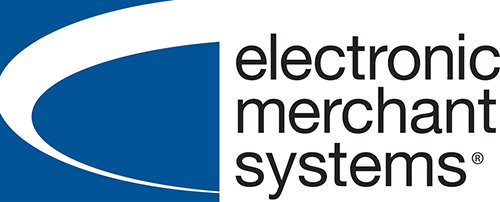 Agent-Next Processing: Take your success to a whole new level
Electronic Merchant Systems (EMS) opened our first office in 1988 in Cleveland, Ohio, to help business owners realize their full potential and grow their financial well-being. Together with our Agent partners, we've helped tens of thousands of retail, internet and start-up businesses succeed in competitive, ever-changing industries.
Throughout our journey, we've provided Agents with focused, dedicated support because we believe when you succeed, we succeed. Our Agent-first principles, honed by Agent feedback and support, are the bedrock of our success, a solid foundation designed to support our mutual growth as we expand to new realms beyond payment processing.
These principles give EMS Agents the confidence and support they need to focus on their priorities while we fast-track every deal, simplify portfolio management, and deliver great reports and premium products. True to our mission of helping businesses grow their financial well-being, EMS offers all these Agent services with full transparency and expedited funding.
What's next?
We know today's Agents are sophisticated entrepreneurs, not yesterday's "feet on the street." You expect more from your processing partners, and rightfully so. In this fast-paced, highly competitive environment, you need a partner who will not only meet your needs today but anticipate your needs tomorrow. Allow EMS to go above and beyond for you.
As the industry advances, we constantly strive to meet your needs and help you grow your merchant portfolio. Our service promise is more than just words, it's all the ways we anticipate emerging technology and market trends. It's the platform that empowers you to create new partnerships of your own that will help grow and scale your merchant services business.
Your local community banks and credit unions, for example, are looking for ways to compete with large financial institutions. These institutions can greatly benefit from your experience and expertise in merchant services.
Scale your business
Electronic Merchant Systems has developed a dynamic program for small and midsized financial institutions, the Payment Partnership Program. In addition to secure, reliable processing services, EMS Payment Partners receive:
Marketing Assistance: EMS marketing specialists are available to help financial institutions tailor a program with the right mix of professional, custom marketing solutions.
Residual Payments & Merchant Referrals: EMS offers a merchant referral program that enables participating financial institutions to earn processing residuals. That's additional income they can use to reinvest in their business!
Reliable, Personal Support: EMS fully supports each Payment Partner, giving them the personal, loyal attention they deserve. Dedicated Account Managers support financial institutions and their clients with marketing materials, lead reports, and a partner portal where they can track activity and profitability.
Local, In-Person Assistance: EMS has 11 regional offices across the country and is happy to provide in-person assistance or consultation for Payment Partners and their customers.
Dedicated, professional support representatives are available via phone and email, 24/7/365.
Competitive Products and Services: EMS provides innovative, secure products and services including payment processing, surcharge programs, mobile and eCommerce payment acceptance, point of sale solutions, gift and loyalty card programs, payment gateways, virtual terminals, and web design. These programs add value and can help our Payment Partners stand out from the competition.
Find your multiplier
EMS works across numerous industries to provide customized merchant services programs that drive growth, loyalty, upsell opportunities, and customer success.
At EMS, we are always seeking new horizons and opportunities for our Agents. Our Agent-first principles provide a solid foundation for growth because your success is our biggest priority.
We will continue to enhance our products and services to help you become the trusted, knowledgeable source Payment Partners can confidently rely on for the best possible processing services.
---
Featured content specifically for Electronic Merchant Systems:
Agent-Next Processing: Take your success to a whole new level
Electronic Merchant Systems' Agent Program Puts You First
Agent-First Processing, Part 6: Transparency & Frequent Communication
Agent-First Processing, Part 5: Expedited Funding
Agent-First Processing, Part 4: Premium Product Suite
Agent-First Processing, Part 3: Portfolio Management & Reporting
Agent-First Processing, Part 2: Fast-Track Your Deals
Agent-First Processing, Part 1
Profit as you grow in merchant services
Improve Your Trade Show ROI with Social Media