3 common misconceptions about video
Everybody knows that video is by far THE best way to communicate with your audience. But did you know that video is also the best way to boost your organic rankings (by up to 53x)? That means much higher awareness and greater traffic to your website – for free!
That's because when you have a video, people will spend more time on your page, and your bounce rate will go down. Both of which improve your organic rankings on Google's search results.
Also, a video has 10-20 times better chances to appear on the front page of Google's organic search results compared to a blog post.
Since 1st page results get 75 percent of all traffic, and the top 2 spots can account for 50 percent of all clicks, the traffic boost can be meteoric!
So why doesn't everyone convert their blogs into videos and generally post a lot more videos?? Instead of content marketing, why isn't everyone doing VIDEO content marketing? There are 3 main hurdles: video can be expensive, difficult to figure out, and a pain to execute.
1. Let's talk budget:
It's no secret videos take time and money. You have to find a videographer, book a studio and rent equipment. On the day of the shoot you watch the crew set up and dismantle the equipment that you're paying for, and that's not even counting the reshoots when something goes wrong.
And after spending all this time and money, you may not even nail it the first time out. Do-overs are inevitable. That's hardly a sustainable strategy for video content marketing where you need to post a 5-10-minute video every week to be effective. That's why many companies choose to bring video in-house or create homestyle videos that damage their brand. And some of them just give up.
2. Let's talk fear of the unknown:
Video content marketing can be difficult to figure out.
What content should you cover? How will you come up with 50 ideas a year? How will you attract an audience?
Yes, video can be difficult to figure out until you begin to realize how many things you are already doing that are translatable to video. Here are some examples:
Blog: If you have a blog, you can look for the posts that get the most traction and convert them to video.
Website: If you have a website, you can do an SEO keyword analysis to find the most competitive keywords that will give you the most traffic. We can help!
3. And finally, let's talk about the elephant in the room: fear of failure.
After all this time and effort, is there any guarantee that your videos will hit their mark?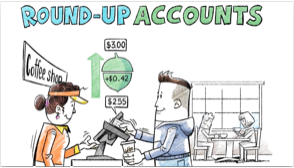 Let's address these misconceptions.
1. First, on the expense front, you can cut costs and improve efficiencies if you leverage our infrastructure. Board Studios has a full-time production studio that eliminates the time and expense of setting up and breaking down equipment.
When clients come in, their scripts are ready on the teleprompter. We edit and polish the video content in the post-production process and we can get up to 3 months of content from a single sitting.
2. Now let's move on to fear of the unknown.
We have the tools and expertise to take the guesswork out of video. With our streamlined processes, we can interview you remotely or you can use a voice memo app on your phone to record your thoughts and we can transcribe them. You can edit and enhance your recording or have one of our editors do it for you.
3. Finally, don't let fear of failure keep you from reaching your goals.
We don't want you to produce videos that may work. We'll help you get a home run every time. On the day of the shoot, bring a few different outfits and we can batch-produce a ton of content. You don't have to worry about a thing, because we've already thought of everything!
Are you ready to beat your competition with video? Everyone is using the same tactics: blogging, SEO, SEM, content marketing. But VIDEO CONTENT MARKETING remains the only white-space opportunity to help you stand out. Contact Kosta Papakonstantinou at kosta@boardstudios.com for a free consultation and review of what your competitors are doing, and where are the best opportunities.
---
Featured content specifically for Board Studios, Inc.:
Your 6-step guide to high-impact video
3 common misconceptions about video